The use of digital technology is changing the world and driving innovation, operational efficiencies, scalability, and improved customer experience across sectors. Over the past few years, a larger number of nonprofits are beginning to see the critical role that digital technology can play in achieving scale and impact. In addition, the data obtained is helpful in fundraising and donor communication. However, many nonprofits are limited by a lack of understanding and resources within their team to drive digitisation. There is much talk about building tech capacity and talent across the sector, but what does this really mean?
Over the last seven years, we at Koita Foundation have worked closely with more than 15 nonprofit organisations on a vast range of tech-enabled solutions including building applications for on-the-ground workers to manage their operations, developing business intelligence (BI) analytics platforms, and deploying project management tools.
Here are some steps that can serve as a guide for building what we call tech capacity in an organisation.

1. Talk to peers who have done this
Reach out to other organisations that are doing similar work and have successfully implemented technology. Talking to other leaders helps one understand the complexities and advantages of adopting technology and allows leadership to get comfortable with the idea of tech within one's organisation.
2. Scope the right focus areas to use technology
Most organisations have several pain points that can be addressed with the use of technology. It is very important for the leadership to identify areas where tech implementation is likely to be most beneficial. Over the years, we have found that the highest return on effort and investment is in helping organisations use technology for their 'front-end' processes (for instance, how the organisation engages with the communities that it works with) rather than 'back-end' processes (for instance, finance and HR). The optimisation of front-end processes drives overall operational efficiencies, quality, and scalability. This in turn creates a virtuous cycle with communities, donors, and other stakeholders.
3. Ensure that this is a high priority for the CEO and senior leadership
This is critical. For an organisation looking to go digital, the single most important prerequisite is the commitment of the CEO and the leadership to the idea. The second most important criterion is buy-in from the team.
Digital transformation demands a great deal of change management. It requires perseverance, and the process can be highly uneven and full of ups and downs. Without wholehearted support from and navigation by the CEO and senior leadership, such a transformation is unlikely to be successful.
While it might be easier if the leadership has some form of tech background or experience, it is more important for them to commit some time to engage with the technology team or external vendors and get involved in the process.
4. Bring on a tech adviser
Most organisations would benefit from having a tech adviser who can help them navigate this journey. Board members are usually a good source to tap into the technology network when looking to hire tech consultants.
The adviser can help with key aspects such as identifying the right focus area for using technology, streamlining business requirements, building a road map to completion, thinking of build vs buy options, and identifying suitable tech vendors.
If one just approaches a vendor, they don't have the ability to identify the right focus area for the organisation or rationalise requirements, and will deliver whatever you ask them to. This is similar to bringing a building contractor to start work without having a clear design from an architect. This can create a lot of rework later, which is both costly and time-consuming.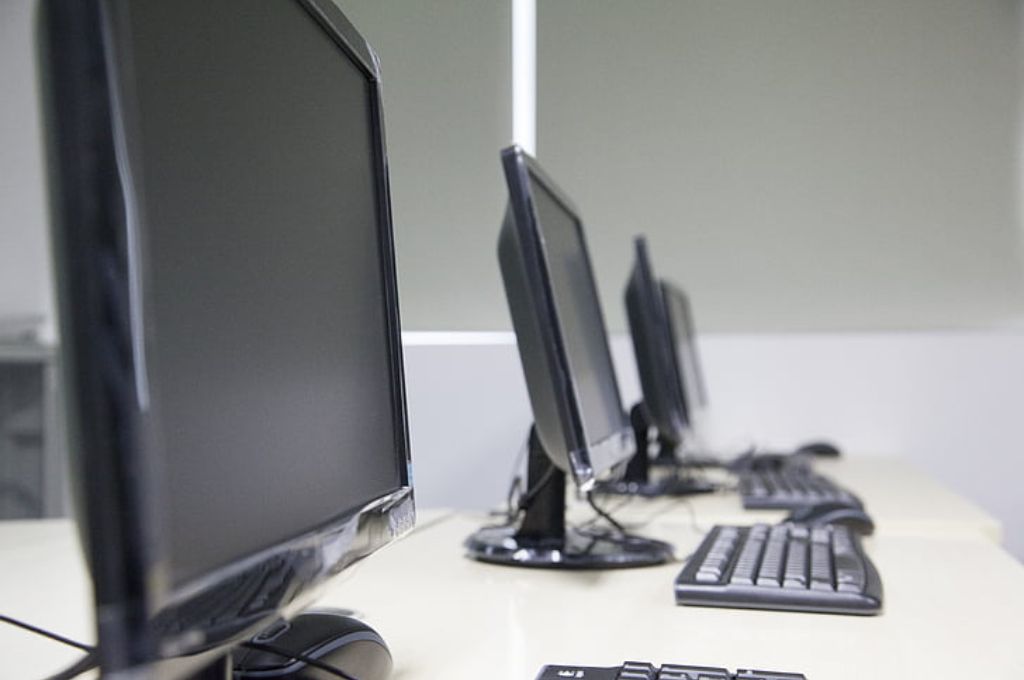 5. Form a core team
In addition to leadership buy-in, organisations need to put together a small core team that will take ownership of this process of business transformation. The team can comprise two to three people, including the head of the particular programme for which tech is to be implemented.
This core team does not need to have tech experience, but senior leadership should look for people who have the aptitude and inclination required for problem-solving and quality/process improvement. Being able to think from the users' perspective and knowing how to persuade field teams to work with technology are also useful skills to have.
6. Engage with the end users of the technology
Part of building tech capacity is engaging and training users (such as the field teams) who need to use the technology tools correctly and consistently. In addition, the organisation should provide relevant tech support during the roll-out of the tools. Vipla Foundation, a nonprofit we worked closely with, ran donor and volunteer campaigns to source smartphones for their balwadi teachers. They made sure that the teachers had working mobile phones and then created a structured training plan so that all the balwadi teachers understood the value of the overall programme, why it was important for students and teachers, and how digitisation would benefit them, in addition to taking them through all the features of the app including offline functionality. This approach helped the balwadi teachers see the big picture and subsequently support the initiative, although it did take some additional effort from them to learn and use a new technology tool.
This sustained support is important to make sure that all your teams—from the head office all the way to the field—feel comfortable around the technology, and to remove any misconceptions they may have about why the organisation is moving towards digitisation.
7. Find the people to do this
There are a couple of ways to do this. One is to look for people internally. While a person with a programme or product management background is a suitable choice for leading this digitisation, many nonprofits might not have these people in-house. This has happened at Antarang Foundation as well as at Vipla Foundation where operations managers with a tech bent of mind have acted as the point of contact and translated the nonprofit's requirements to the software developer.
Another approach is to look for this talent externally. It can be hard to recruit a CTO for a nonprofit set-up unless the leadership and/or board members know of people who would like to cross over into the development sector. Location plays a role too—in large cities such as Mumbai and Bangalore, finding a tech adviser may be easier than in Tier-II or Tier-III cities.
While it is hard to get a CTO on board, nonprofits can hire for junior positions to handle the technical aspects of the programme, such as testing and maintenance. These junior employees can then report to the tech-literate operations or programme manager.
8. Finally, find money to fund this
Raising funds for tech is hard especially when your donors are more interested in funding programmes. This is especially true for nonprofits that struggle with reporting impact to donors—how do you ask for funds for tech when you do not have the very data (that tech can help you acquire) to prove that you need digitisation to run your programmes better?
What we have seen often is that once nonprofits have some tech tools in place, the data from those tools can be used to build the case and convince donors for additional funding. Hence, it is important to start technology initiatives conservatively with very clear objectives and ensure high focus on their success.
We need to start looking at technology as a strategic tool that can help the organisation evolve from manual, non-standard operations to a data-driven culture based on standardised processes and reliable data collection through appropriate tools. As leaders build strategy, technology should be an integral part of it, and not an afterthought.
—
Know more
Read this article to learn more about the challenges of building technology teams in nonprofits.
Read this article to learn whether your nonprofit should invest in custom-built or pre-existing tech solutions.
Read this article to learn about a nonprofit that is using tech to bring education to marginalised girls.