What this country has seen in the last month—we are just over 40 days into the lockdown—is totally unprecedented. Some people have compared the situation in parts to demonetisation. But this is far beyond demonetisation because at least during those months, economic activity did not come to a full stop. What we have now is a complete cessation—barring a few public and some essential services. All employment, all income, and all investments have completely stopped.
We don't have a template to deal with a situation like this. How does then one prepare for this?
The farm economy is the only one still operating
We've seen the organised milk value chain function, even during the lockdown. For this, the co-operative sector deserves credit. What has been overlooked though is that the far bigger, unorganised fruit and vegetable sector has also continued to function.

While demand has been depressed, primarily due to the lack of bulk demand from restaurants, the supply has continued unabated. Every vegetable—be it regular, seasonal, or exotic, has been coming through to cities, from across the country. For instance, in Delhi we are getting coloured capsicum and broccoli that is grown in the Nilgiris in the south.
So, while most of the other industries—automotive, textiles, real estate—have shut down, the farm industry has not, despite low support from a policy context. There has been no attention paid to how to keep these farms and dairies going, but they have still kept going.
What we need is a package of policy support to make sure that these enterprises are able to achieve their full potential as units of production, employment, and income.
In the first part of the lockdown, in states like Madhya Pradesh and northern Maharashtra—where they typically harvest their channa and wheat a little earlier than north India—the harvesting of wheat continued despite the severe shortage of labour and other challenges. It goes to show that we have a very resilient farm enterprise base, run by the owner-managers of these farms—who form the bedrock of our entire agricultural economy. They employ 43 percent of the labour, support about two-thirds of the population of India, and contribute to only 15 percent of the GDP. We have an opportunity to really use this to the advantage of the people and the country.
A few days ago, we heard the managing director of a huge modern enterprise like Bajaj Auto say that even if they could produce motorcycles, there was no one who would buy them. But a farmer does not face this dilemma. Because there is, and will continue to be, demand for food and food products. We therefore have a ready-made production base, and a ready-made market for that production.
What we need though is a package of policy support to make sure that these enterprises are able to achieve their full potential as units of production, employment, and income. And to make this happen, there are five specific interventions that could spur the revival of the rural economy led primarily by agriculture.
Five steps to revive the rural economy
1. Expand NREGA and fund it liberally
Around one-third of the farms in India are essentially unviable from an investment point of view because they are small holdings. These marginal farmers and agricultural labour may produce enough for subsistence, but most are dependent on wage labour. They will hence need a safety net to survive the economic effects of the pandemic. The primary instrument we can use to provide this net, is the Mahatma Gandhi National Rural Employment Guarantee Act (NREGA), which should be liberally funded in the coming year. And if it means printing money to make the funds available to support this critical employment guarantee scheme, then the government must do it. Money in the hands of people will also spur demand, foremost of which will be demand for food, which in turn will incentivise agricultural production.
Related article: The implications of COVID-19 for rural India
2. Provide finance directly to the farmers
When we consider the larger farms, the ones that serve the food needs of the nation, the critical input is going to be capital. While non-banking financial companies (NBFCs) are becoming significant lenders in the agricultural space, we don't have the luxury of getting into fresh mobilisation and experimentation with new models of credit at the moment. That can be a medium-term outcome.
Today, however, it is absolutely critical that the government delivers finance directly to the farmers through the primary agricultural co-operative societies, commercial banks, a special line of credit, and Kisan credit cards. Whatever means are available should be used to put money into the hands of farmers so that we can have one of the biggest kharif programmes going into the next season.
We are going to see an influx of surplus labour in rural areas soon, because the migrant labour that has been forced to stay behind in urban areas will soon be bussed back into their home districts, due to growing pressure from the destination states. In an already surplus labour situation, we are going to have a further infusion of labour, and the only way that these people can be absorbed productively is through a combination of NREGA expansion and increased investments on the farm.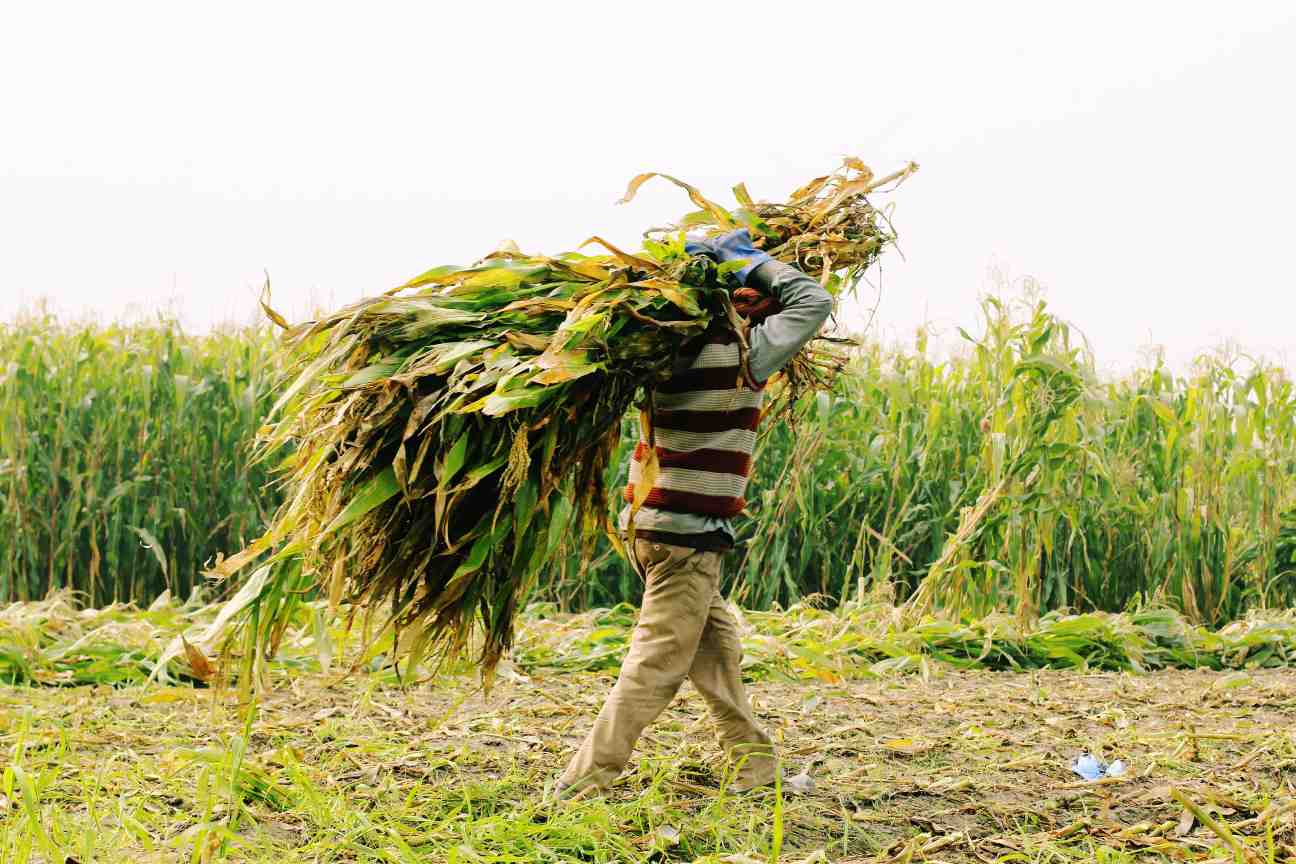 3. Explore exports aggressively
For a number of years now we have been talking about Make in India for the world, but the conversations have been limited to the industrial and service sectors. This COVID-19 emergency should drive us to include agriculture, and look at the world as a market for our agricultural produce.
If we need to excite rural producers to invest in their farms, we will need to look beyond the local, rural economy. And given that today, internally, we are a surplus market on all food products (except maybe oilseeds) we should look outward.
The severity of COVID-19 is far greater in the countries of Europe and increasingly, North America.
Agricultural value chains and production systems in countries like Italy, France, and Germany, which are major agri-goods producers, have been severely impacted and are likely to take a while to recover. India has been more fortunate in the sense that our rural areas seem to have escaped the worst of it. Our agri-production systems will recover faster than that of Europe, and this needs to be leveraged.
The biggest roadblock to exports has been at a policy level—we haven't managed to come out of our food-shortage mindset.
This could therefore be an opportunity for India to tap the world food market as a supplier. For this to happen, however, we will need to massively upgrade our agricultural infrastructure: A great deal of work needs to be done with respect to technology, meeting global standards, and controlling residue levels. We will not automatically become big exporters of paddy or pulses in this year, but we can attempt to move in that direction.
In the past, the biggest roadblock to exports has been at a policy level—we haven't managed to come out of our food-shortage mindset. Farmers have been ready to take on the world market for a while now but policy makers have been hesitant. Given that domestic demand will be curtailed for a few years—till employment and income normalises, we have to inspire the agriculture sector to make investments and enhance productivity. It will have to be a graded entry into the world market but it needs to start now.
And the hope is that if we start today, maybe by the third season—rabi 2021—India might be able to become a significant player in the world food export market.
Related article: Entrepreneurship: the key to revitalising agriculture
4. Use the surplus labour to build rural infrastructure
It's going to take a fair amount of time before industries like real estate, tourism, restaurants, and the rest of the low-grade-service industry recovers and stabilises. This means that much of the migrant labour—which is usually employed in these sectors in urban India—will likely remain in their villages for at least the next 18-24 months.
This supply of labour in rural India should be seen as an opportunity to upgrade our rural infrastructure. We've already seen the benefits of rural roads—enabling access to markets, schools, and healthcare facilities to remote areas. The time has come to replicate this to building other physical infrastructure: Schools, ICDS centres, and most importantly, primary health infrastructure, which does not exist in most parts of central and northern India.
We should use the returning labour and public money to do this. It cannot be about attracting private investment at this stage, because companies will be focussed on trying to recoup the significant losses incurred due to the lockdown. They are unlikely to be interested in or invest in agricultural transformation. This will have to be public led investment.
5. Create an enabling policy environment
The final and most important step in reviving the rural economy is an integrated policy package which looks at the entire rural situation holistically. While agriculture is certainly the primary engine of the rural economy, we also need to look at non-farm sectors like handlooms, handicrafts, and rural SMEs to unlock the full potential of employment and income generation.
A number of steps such as ensuring credit access, rebuilding supply chains, upgrading critical infrastructure, and incentivising marketing chains to source from rural India should be initiated.
Above all, recognising the centrality of the rural economy in leading the country back to a sustainable path of growth is the first step towards creating a new normal.
—
Know more
Pravesh Sharma recently spoke at TRIF's webinar 'Rebooting

Rural Economy: Policy Perspective'. Watch the full recording here.
Read the Indian Council of Agricultural Research's advisory for farmers and the farming sector during the lockdown period.
Read highlights from the central government's meeting to discuss plans for reforms in the agriculture sector in the wake of COVID-19.