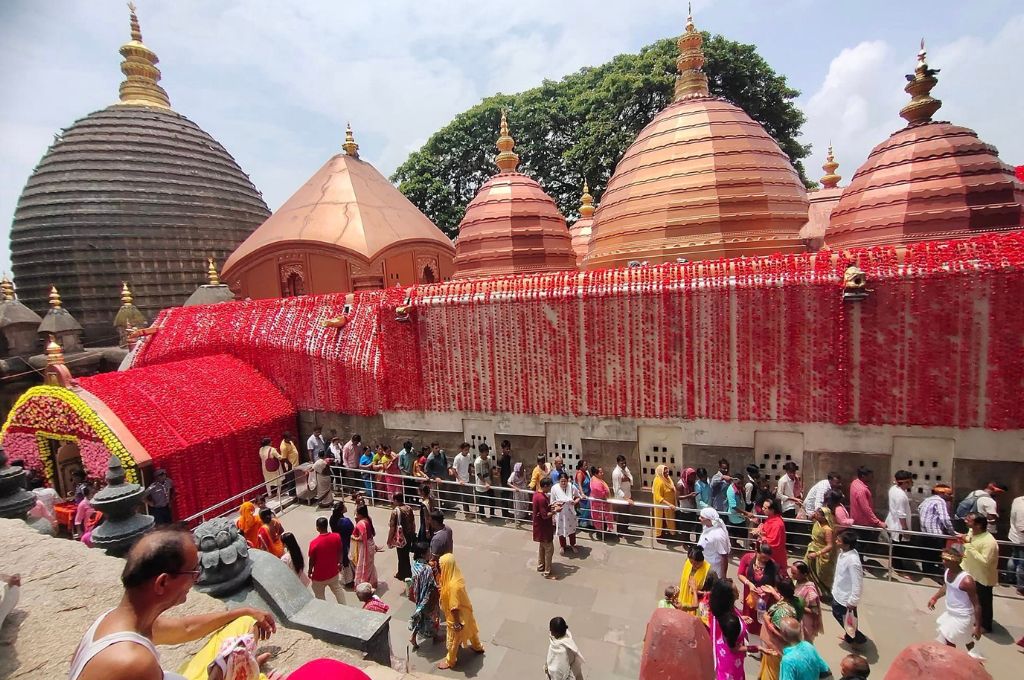 The Ambubachi Mela is a yearly festival in Assam. Usually held in the middle of June, hordes of devotees and ascetics from all over the state and the country gather at the Kamakhya temple in Guwahati. While the industrial life goes on in the city, many agricultural activities in Assam's rural areas come to a standstill during this period.
Recently, I was working in Chirang district where I witnessed people refrain from transplanting paddy during this time. This is especially true for the Hindu Assamese, Bengali, and Santhal farmers. According to their religious beliefs, transplantation of paddy during Ambubachi Mela is inauspicious and could lead to poor yield. They instead carry out other activities in the field, such as nursery bed preparation and seed treatment, and transplant the seeds only after the mela is over.
This system used to work well in the past when the weather was predictable. Rains would arrive by mid-June and occasionally even lead to floods. By the time the mela got over, the floods would subside, leaving behind wet soil that would help in puddling, which is an important step in the transplantation process. However, because of climate change, the situation isn't the same any more. The monsoon is delayed and the mela coincides with a dry spell now. By the time the festival is over, it starts raining heavily. This period of heavy rainfall is detrimental to the crops because the showers wash away the seedlings as well as the soil.
This has become a new problem for the agricultural communities in rural Assam that are heavily dependent on rice for both consumption and income. They can neither give up on age-old traditions nor adapt to the vagaries of the weather.
Polash Patangia works as a manager for Knowledge Hub and Communications at Aide et Action.
—
Know more: Learn how climate change is delaying festivals in Odisha.
Do more: Connect with the author at [email protected] to learn more about and support his work.