---
Working from home
Jhansi district, Uttar Pradesh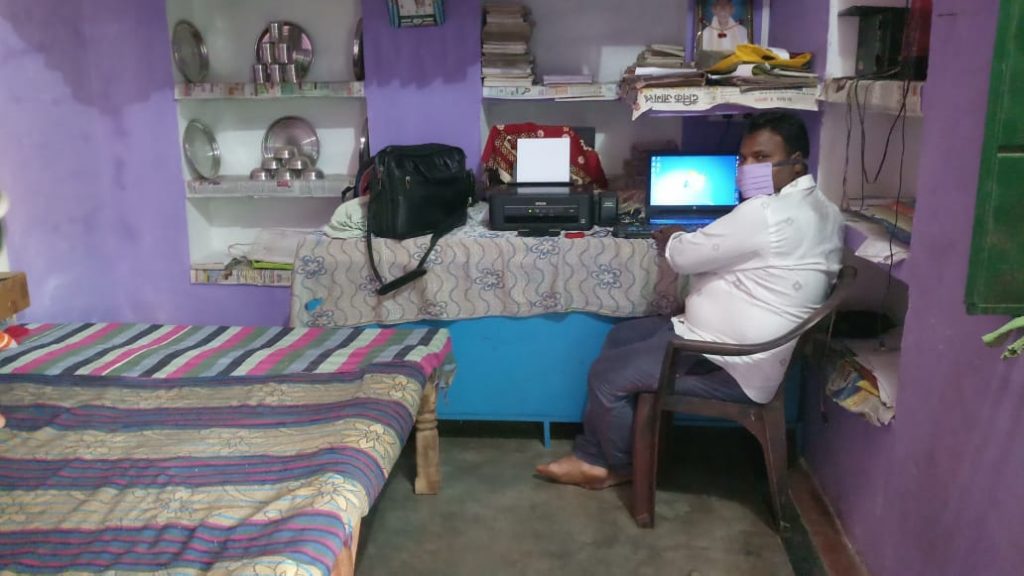 Mangal Singh Dohre started his Jan Seva Kendra (JSK) kiosk in 2015, in a nook of Behta village in Jhansi district, his birthplace. His kiosk soon became a local hub for a range of services—from photocopies for students, to registering for government schemes.
About three years ago, he relocated the JSK kiosk close to the main highway of Jhansi city, thereby serving residents from 25 villages. He saw an increased demand for services such as making deposits and withdrawals, issuing Ayushman Bharat cards, as well as inquiries on pension schemes—right until the lockdown forced him to shut shop.
But that didn't deter Mangal. With a rising demand for information on relief initiatives among his community members, he started providing services from home, most notably, helping them get their ration cards. So far, close to 200 people have availed of his services, some of whom were referred by the local pradhan.
Mangal is earning about half of what he did at his kiosk on the highway, but his work is a boon for many. The ration cards he makes for people in the village and migrant workers returning from cities, allow them to access food supplies and other services from the government.
Mangal Singh Dohre is a member of the Work 4 Progress India programme of Development Alternatives and "la Caixa" Foundation. He diversified his enterprise model in 2018 and has been awarded by the regional government for providing quality information services to his community.
Shivankar Mohan is a fellow with Development Alternatives.
—
Know more: Read the story of this entrepreneur from Pune, who is also running her business during the lockdown.
Do more: Connect with the author at [email protected] to understand more about his work and extend support.