---
Breaking with tradition
Surendranagar district, Gujarat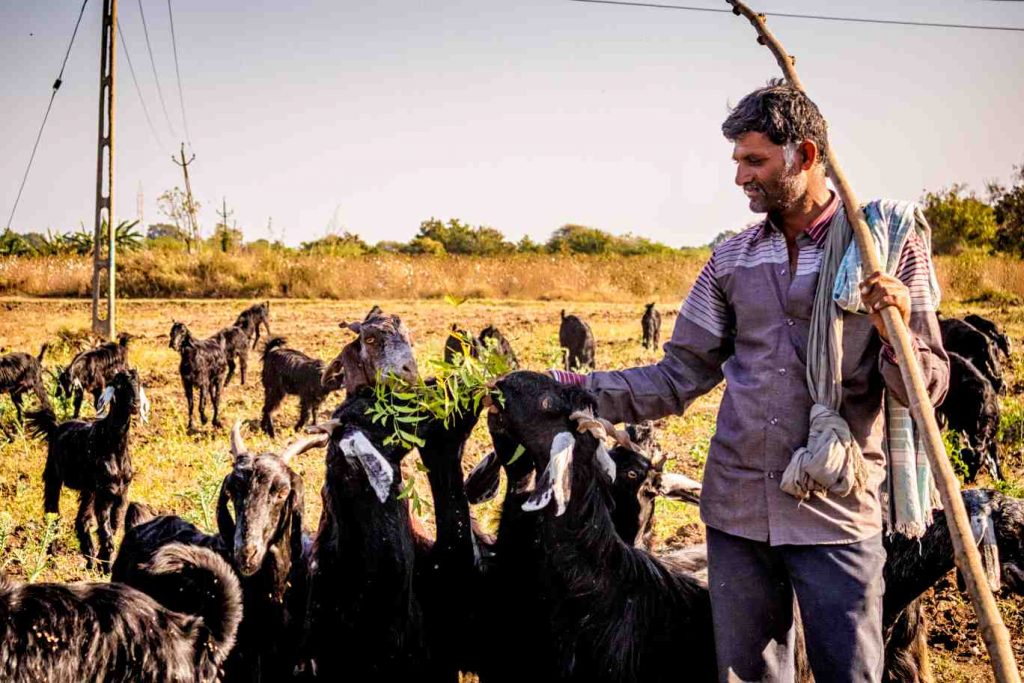 The youth of the pastoral community of Reshamiya village, Gujarat, aspire to be doctors, engineers, contractual workers, or anything that would help them to earn a livelihood. What they don't foresee themselves practicing is pastoralism—a traditional occupation associated with their community and which makes significant contributions to several developing economies.
As part of a project to transform the livelihoods of pastoral communities, my team and I visited Reshamiya village in Chotila Taluka, in September 2019. On our way to Reshamiya from Thoriyali village, we talked to a 27-year-old to understand his views on pastoralism. He replied with pride, "Arey hukum, main toh truck driver ka kaam karke khush hun. Main toh Ahmedabad mein rehta hun. Kuch dino ke liye ghar aaya hun." (I'm happy working as a truck driver. I stay in Ahmedabad and I've come home to my village for a few days.)
At the village exit, where no other villagers were around, he added, "Saheb, Maldhari ka kaam karke gaon mein utni izzat nahi jitni truck driver ho kar milti hai." (You get more respect in the village being a truck driver as compared to the traditional work of animal herding.)
The community here primarily raises goats and cows. However, they have limited market access due to a lack of a distinct market identity for goat's milk and value-added products, low product awareness among consumers, and no defined policies targeting pastoralists. This also contributes to an increasing information asymmetry on prices. The private players sell their produce—goat's milk powder, cheese, soap, and so on at a much higher price. The pastoralists, on the other hand, mix theirs with cattle milk and sell this medicinally beneficial commodity at a cheaper rate.
On reaching Reshamiya village, we met a child who was around 11 years old and studying in an English medium school. We asked him, "What do you aspire to be once you grow up?"
Similar to the young adults of the community, he replied, "I will be a doctor so that I don't have to roam from one city to another, from morning to evening with the animals just like my father."
Monalisa Kashyap works as a project manager with Access Livelihoods Group.
—
Know more: Read about why it is important to understand migrants' lives to address their needs.
Do more: Connect with the author at [email protected] to learn more about and support her work.