Film-maker Niranjan Kujur was raised in Lohardaga, Jharkhand, and has made films in Kurukh—spoken by the Oraon community to which he belongs—as well as Santhali, Hindi, English, and even Mandarin. He has showcased his work at film festivals in India, Bangladesh, Beijing, and Malaysia and won a National Award for audiography for his film Edpa Kana (Going Home) in 2016.
In this conversation with IDR, Niranjan talks about how indigenous communities are portrayed in Indian cinema, why Adivasi film-makers need platforms to express themselves, and why the mainstream must learn from Adivasi communities.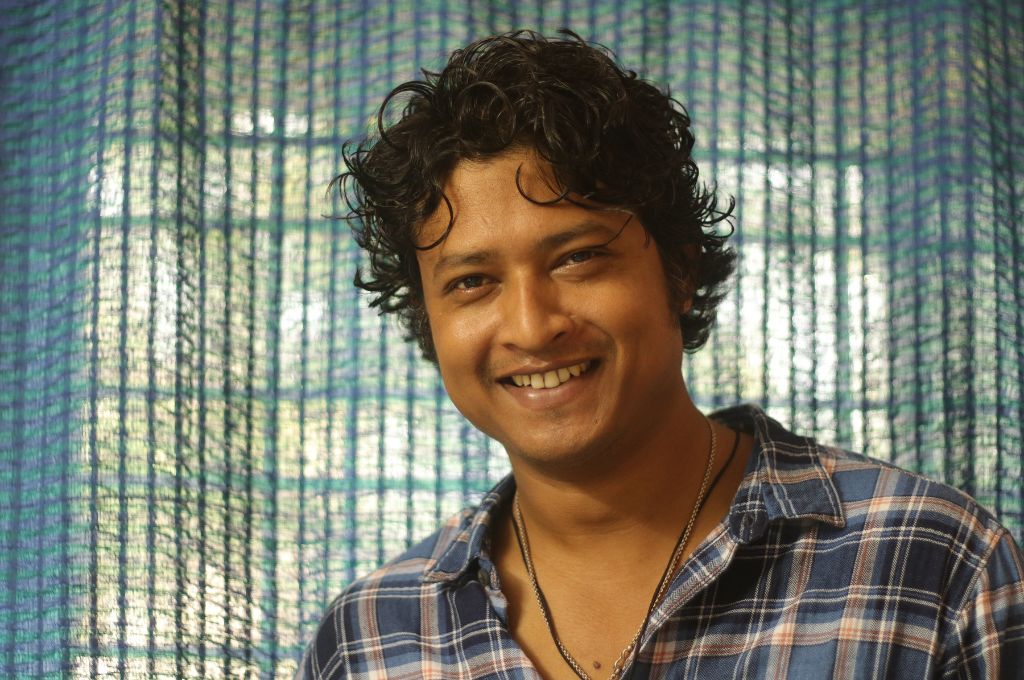 How do you feel about the representation of Indian indigenous communities in Indian cinema?
Niranjan: We grew up watching Bollywood and Hollywood films. The films were far-fetched, otherworldly, and glamorous, and I could not relate to them. The film Shalimar spoiled every tribal's childhood. We were always identified with 'jinga la la hu 'after that. I was angry when I saw the villain line up and shoot tribals for sport in this movie.

But when I was studying mass communication in college, we were shown films by Akira Kurosawa, Federico Fellini, and Robert Bresson. These films had a strong rural set-up. Indian directors such as Girish Kasaravalli and Adoor Gopalakrishnan also evoked the world I identified with. That is when I became passionate about cinema. When I first watched Ritwik Ghatak's Ajantrik, the songs in the background sounded familiar, and then I heard my language on screen. The camera was at a low angle, showing my people as majestic. People from within the community had been cast in the film. I couldn't help but compare this to Satyajit Ray's Aranyer Din Ratri, where a fair-skinned Simi Garewal was painted black to essay a tribal woman. In a village fair scene, the director cuts the tribal songs like snippets and adds them as inserts, making them distant and incomprehensible. I find it important to establish the world in its essence.
When I returned to Jharkhand after my graduation, I experienced the state and tribal life with a whole new perspective. I thought about how no one had heard about the Oraons, and learned that my language, Kurukh, was an endangered one. I realised that we Adivasis needed cinema more than anybody else. The recent stereotype of us Adivasis is that we are forever protesting. The protests can be a part of our lives, a need-based activity, not the entirety of our lives. We also party, have relationships, have emotions. In the media, we don't have a human face. If we do have one, it is a lesser human face. The stereotypes still exist. More recent movies such as Baahubali and RRR also portray tribals as barbaric. In RRR, Gond leader Komaram Bheem is reduced to a subordinate role and calls himself a jaahil gavaar (uncultured fool) in the end. In Baahubali, audiences cheer when tribals are attacked with sophisticated weapons. This normalises violence against our communities. I have always wondered why there can't be a film such as Kapoor and Sons with Adivasis in it.
What would you say your films are about?
Niranjan: How I see the world and my preoccupations as a film-maker have evolved over time. In 2012, when I was making Pahada, Operation Green Hunt was on. The film is about a tribal family, especially a young mind, caught in the crossfire of cultures. By the time I made Edpa Kana, I wanted to grow from pointing fingers outside the community to looking inward. This film focuses on internal conflict over religion and tradition.
When you shot a film in Mandarin, in Taiwan, what did you keep in mind about the outsider's gaze?
Niranjan: Research is very important. You should talk to the people you mean to represent. Someone from inside the community should check the script for anything that may be inappropriate for the community. Having said that, no matter what you do, what you create will always have your gaze. You will never be entirely free of it. Some friends tell me my treatment of Mother is Indian. The only thing you can do is to acknowledge that you may not have done justice to it; when we claim that we have represented a community authoritatively is when we go wrong.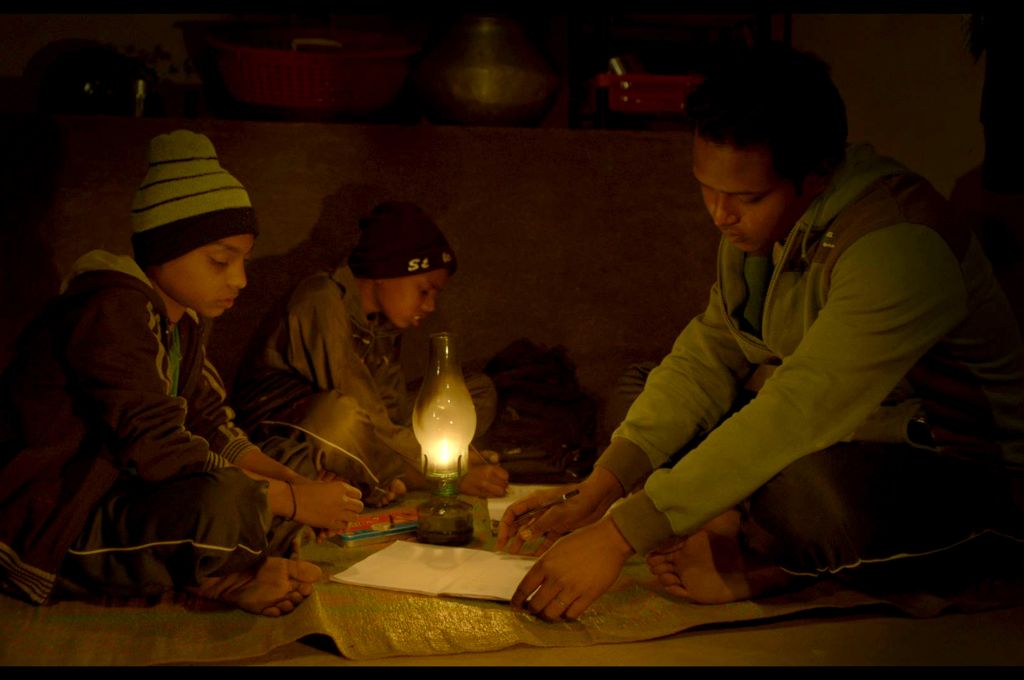 Do you have many students from indigenous communities? Do they find the opportunity to learn film-making and showcase their work?
Niranjan: I do meet young Adivasi students of film-making who really want to express themselves. They want to conserve and document what they have and what is important to them. Somewhere, like me, they don't see themselves in the media. When only one culture or one language is coming at them and there's so much glamour attached to it, it feels like that is the higher culture. We need spaces where our people, our kind of stories are represented. Indigenous students in film schools do want to join the industry. However, as a director I have learned that it's not easy. We need the same processes that were used to make the mainstream more inclusive for women and for the LGBTQ community. Their representation improved after they started with small film festivals or small funding venues, where they were not competing with the mainstream. Indigenous communities need the same platforms and resources. Sundance has an indigenous programme, the US has a fellowship for female Native American film-makers, and there is a First Nations programme for aboriginals in Australia. In India, I know of the Baripada Indigenous Short Film Festival in Odisha. Samvaad also supports films. We need many more such avenues for Adivasi film-makers. Gradually, we'll be known not as Adivasi film-makers but just as film-makers.
With the climate crisis staring us in the face, there is a lot of conversation around learning from indigenous communities as they are the custodians of the planet. How do you feel about this?
Niranjan: I'm not surprised by that. In every community, children move out and grow but come back to their parents when they are in trouble, for guidance and reconnection. We are part of a larger lifespan of human civilisation. You go forward, and a time comes when you hit your end or collapse. At that moment, you fall back on the time when things were better. Tribes have been conserving that time. Human beings are essentially born out of forests. That is our home, and we have to reconnect with it. Even for mental health, therapists will ask you to connect with nature.
However, the indigenous way of life is under threat now because everybody is determined to bring tribals into the mainstream instead of learning from them. For instance, we need to understand how these communities survived for so long without a cash economy. There is a concept called madait among tribals—you help me build my house and I will help you build yours. You help me harvest crops and I will help you do the same. That is a currency among our communities. Moreover, there is no concept of competition in the indigenous way of life. During our celebrations and festivals, there is emphasis on human connection. People hold hands and dance. You feel secure when a whole community of 50–100 people is holding hands and dancing. It is urgent for humans to fall back on the tribal way of life, to reconnect to that self and that value system. We, the tribes, are the memory.
—
Know more