The school education sector faced several challenges and setbacks owing to the extended lockdowns during the pandemic. Remote learning and reliance on digital technologies for disseminating knowledge caused learning disruptions for students. While the government introduced measures and action plans during this period to minimise loss of learning, evidence suggests that many students still need to catch up. As a result, the Union Budget 2023–24 was expected to invest in combating the digital divide and learning loss. But what do the interventions made in the budget for FY 2023–24 in the school education sector tell us?
The nodal Ministry for Education (MoE) has received INR 1,12,899 crore in FY 2023–24 (BE, or budgetary estimates), an increase of 8.3 percent as compared to FY 2022–23 (BE). The budget for the Department of School Education and Literacy (DSEL) has also increased from INR 63,449 crore in 2022–23 (BE) to INR 68,804 crore in 2023–24 (BE). However, the share of the total school education budget as a percentage of the union budget has declined from 1.61 percent to 1.53 percent1 between 2022–23 (BE) and 2023–24 (BE).
Learning gaps
The Annual Status of Education Report (ASER) 2022 highlights that although, between 2018 and 2022, the government school enrolment rates for children (aged six to 14) in rural areas have gone up by 7.3 percent in almost all states, children's basic reading ability has dropped to pre-2012 levels in both government and private schools. Children's basic arithmetic levels have also declined as compared to 2018 levels in most states. The National Achievement Survey (NAS) 2021, conducted every three years by the National Council of Education Research and Training (NCERT), helps diagnose students' learning gaps. The NAS 2021 also reflects on the poor learning outcomes and drop in arithmetic and language skills. Of the surveyed students in classes 3, 5, 8, and 10, the average score obtained by the students across all grades and subjects dropped in 2021 as compared to 2017. A survey conducted in 2021 highlighted the data on learning loss among students due to online learning. Forty-three percent of students in rural areas reported not receiving online material from schools, and 10 percent reported online study as being beyond their understanding. The figure was 14 and 12 percent respectively for urban areas. The statistics are much worse for Dalit and Adivasi households, where only 4 percent of SC/ST students in rural areas were studying online regularly during the lockdown.

Budgetary interventions
The increase in the budget allocation for DSEL in FY 2023–24 (BE) is mainly on account of funding to a centrally sponsored scheme (CSS) called PM Schools for Rising India (PM SHRI), erstwhile known as Exemplar schools, with an allocation of INR 4,000 crore. The scheme aims to set up 8000 schools in 2023–24, each receiving a budgetary outlay of INR 50 lakh. The measure is stated to align with the vision of the National Education Policy (NEP) 2020, and is intended to develop a 'stimulating learning environment' that results in exemplar schools.
Samagra Shiksha, a CSS, is the largest scheme aimed at universalising primary and secondary education. While there has been a slight increase in allocation for the scheme, from INR 37,383 crore in FY 2022–23 (BE) to INR 37,453 crore in FY 2023–24 (BE), it has faced implementation gaps. It is important to note that since its inception, the scheme has faced a shortfall of funds in terms of the difference between the approved budget and the allocated budget. The release of funds under the scheme has been slow, and by November 2022, the Union Government had released only 51 percent of the funds allocated to Samagra Shiksha.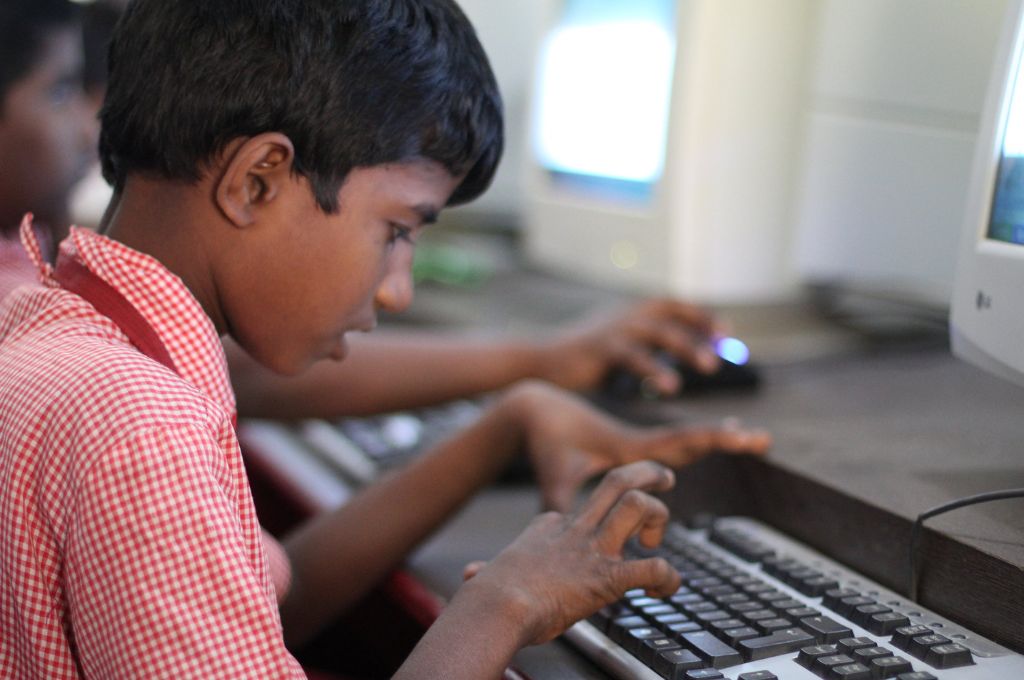 While overall enrolment rates have improved, the availability of safe and enabling learning environments for students has been inadequate. The provision of infrastructure, incentives, and scholarships is essential to ensure students remain in schools and prioritise learning. However, this need is not reflected in the budgetary provisions made in FY 2023–24. For instance, the pre-matric scholarship-ST allocation has been reduced from INR 419 crore in FY 2022–23 (BE) to INR 412 crore in FY 2023–24 (BE). The actual expenditure of the scheme in FY 2019–20 (A, or actuals) was INR 440 crore, indicating much higher spending in the pre-pandemic year.
Free elementary education under the Right to Education Act, 2009 is offered as justification for discontinuing scholarships for the elementary level.
The pre-matric scholarship-minorities scheme witnessed a fund slash of 69.6 percent in FY 2023–24 (BE) compared to FY 2023–24 (BE). Earlier, the scheme used to cover classes 1 to 10, and now it covers only classes 9 and 10. Free elementary education (for students in classes 1 to 8) under the Right to Education Act, 2009 is offered as justification for discontinuing scholarships for the elementary level. However, a closer look at the dropout rates among minorities in elementary education paints a different picture. As per the available data, in 2018–19, the annual average dropout rate of Muslim minority students at the primary level was 7.6 percent, whereas this figure was 3.61, 5.16, and 5.48 percent for students from the general category, scheduled caste communities, and scheduled tribe communities respectively.
On a positive note, the Union Government plans to recruit 38,800 teachers and support staff for the 740 Eklavya Model Residential Schools (EMRS), serving 3.5 lakh tribal students in the next three years. For this financial year, 51 EMRS are sanctioned with a budgetary outlay of INR 5943 crore, that is, INR 116 crore per school.
Foundational literacy and numeracy (FLN) is another component where experts have advocated for urgent budgetary intervention. To create reading interest and reading ability, the budget speech announced measures such as setting up a national digital library for children and adolescents, which will facilitate the availability of books and accessibility. However, the demand grants of DSEL reveal that this initiative does not have any line item in the budget head.
Ongoing digital divide
Three years into the pandemic, the digital infrastructure in schools is still not robust. The NEP 2020 advocates for the appropriate use of technology to foster quality education. Towards this, Samagra Shiksha has a provision for information communication and technology (ICT). The ICT component of the scheme provides for the use of digital resources for learning, the establishment of smart classes, ICT labs, and digital books. While the Union Government has launched initiatives like BharatNet to improve digital infrastructure and lessen the digital gap between rural and urban areas, a deep dive into the Unified District Information System for Education Plus (UDISE+) 2021–22 data reveals that, nationally, only 33.9 percent schools have internet connectivity and 47.5 percent of schools have computer facilities.
Across states, the provisioning of digital infrastructure in schools needs to be more consistent.
The figure is lower for government schools. Only 14 percent of government schools have functional ICT labs. While there was emphasis on digitisation in the budget speech, no allocation was observed for digital initiatives like the Massive Open Online Courses (MOOCs) scheme and PM e-Vidya scheme in FY 2023–24 (BE). The UDISE+ 2021–22 report suggests that private unaided schools have a higher percentage of digital libraries, ICT labs, and virtual labs than government and government-aided schools. Across states, the provisioning of digital infrastructure in schools needs to be more consistent, as seen in the availability of functional desktops/PCs in schools. Hundred percent of Delhi schools have functional desktops/PCs, while in states like Assam and Bihar, only 8 percent of schools have such facilities.
Road ahead
The road to recovery in the school education sector calls for an emphasis on strengthening infrastructure, investing in teacher training, and ensuring that children are provided with regular learning materials to make quality education accessible. While some interventions in the Union Budget 2023–24 reflect the vision envisaged in the NEP 2020, other issues, including underutilisation and slow release of funds, shortage of human resources, and lack of recognition of priority areas, need to be addressed. Equity and quality must be the guiding principles in delivering public provisioning of education.
—
Footnotes:
Authors' own calculation based on Union Budget documents for FY 2023–24.
—
Know more