As schools across India shut during the COVID-19 pandemic, the country's dropout rate more than tripled—from 1.8 percent in 2018 to a staggering 5.3 percent in 2020. This predominantly impacted children hailing from marginalised communities, exacerbating existing inequalities.
For children from these communities, schools provide safety and a routine. They ensure that children are not pushed into labour. Attending school is also a way for girls to avoid early marriage and ensure mobility and freedom. Additionally, the provision of midday meals by schools serves as a crucial support system in combating child hunger.
During the pandemic, 84 percent households reported income loss, which in turn added to the challenges of attending school. Reports indicate that as schools shut down, many children, particularly boys, developed an alcoholism problem and indulged in substance abuse. Constantly living under conditions of stress and anxiety also curbed their desire to pursue education and other goals.

Post-pandemic education
After the pandemic ended, there was a stark decline in education quality across the country. An assessment of students from grades 2–6 across five states revealed that, when compared to the previous year, 92 percent and 82 percent children across all grades lost at least one specific language and mathematical ability, respectively. The situation was worse for grade 10 students, only 13 percent of whom scored more than 50 percent in mathematics. In all these assessment tests, the performance of children in public schools and those belonging to marginalised communities was the lowest.
The School Children's Online and Offline Learning (SCHOOL) survey conducted in August 2022 across 16 states and union territories in the country focused on relatively deprived villages and bastis (slums), where children generally attend government schools. It found that among children in grade 3—an age where they should be able to read fluently in their mother tongue—only 25 percent could read more than a few words. This figure is worse for Dalit and Adivasi children.
It is estimated that only 27.5 percent students had access to digital devices when schools switched to digital mediums. Among those who were part of digital classes, only 15.8 percent found the online learning experience to be good. Teachers too were unprepared for virtual classroom interactions. Poor internet connections and lack of access to digital devices excluded marginalised students from online education.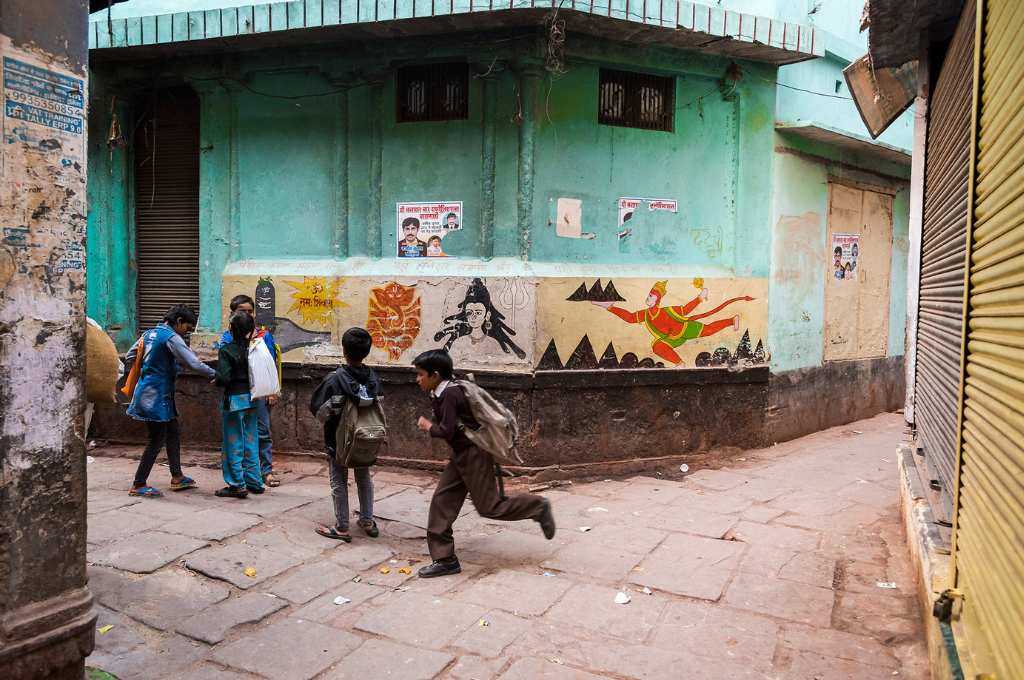 Why digitisation is not the solution
The education space in the last two years in India is marked by two distinct trends: greater centralisation in classroom methods and learning through digitisation, and neglection of the inextricable link between equity and quality of education in attempts to bridge learning losses.
To make up for the losses incurred during the pandemic, governments at both the central and state levels drew up plans to improve foundational learning through bridge courses, remedial centres, new textbooks and work sheets, teacher trainings, and so on. Digitisation cut across as the main feature through all these initiatives.
For example, Chandigarh initiated Project Phoenix, which includes a continuous assessment of each child's learning. The assessments are conducted on a monthly basis in order to identify children's learning gaps. The Andhra Pradesh government signed an MoU with BJYU's to 'provide learning opportunities' through digital technology. In Gujarat, 'centralised summative and formative examinations' have been introduced for grades 3 to 12. This involves centralised data entry for all 4.3 million students for all the subjects, and approximately 500 million unique data entries are compiled and analysed for each examination. In Puducherry, all schools with pre-primary sections have been provided with a Bluetooth device that possesses loudspeaker, voice recording, and USB capabilities.
In addition to capturing student data, apps and software have been developed to digitise the process of education governance. This includes time-barred bills, resignation and premature retirement, permission for higher education, NOC for recognition of schools with CBSE/ICSE, recognition and registration of schools, issuance of second copy of certificate, verification of documents, and migration certificates. According to the state governments, this has expedited the disposal of various types of applications and teacher grievances.
Instead of privileging the capacities of teachers and the natural curiosity of students, digitisation has reduced the teacher to a mere conduit of information.
But this drive for digitisation has caused a distinct transformation in the role of teachers. At a time when fostering open dialogues with students, comprehending their unique challenges, and empowering them to learn at their individual rhythms should be prioritised, there is an increasingly prominent focus on e-learning. This shift has led to the standardisation of pedagogical content—dictating not only what must be taught, but also the speed at which it should be delivered and how student progress should be evaluated. This undermines and bypasses the role of engagement and dialogue, removing personal contact between the student and the teacher. Assessing children within such rigid parameters has placed undue pressure on teachers to simply check predetermined boxes. It has diverted them from relying on their inherent strengths and professional expertise. Instead of privileging the capacities of teachers and the natural curiosity of students, digitisation has reduced the teacher to a mere conduit of information.
This centralised mechanism monitors both student and teacher performance, ultimately neglecting cultural differences, institutional experiences, social and economic backgrounds, as well as the significant challenges of disparity and inequality within the education system. What cannot be measured cannot be true, and so all the debates and discussions on what constitutes education and issues of pedagogy based on inclusiveness and equity have become irrelevant.
Moreover, this system is prone to errors that can lead to significant setbacks for students. Mistakes in uploading student information, document mismatches, and inconsistencies in the spelling of a student's name across various records can result in the denial of scholarships, admissions, certificates, examination hall tickets, and other such critical aspects. The absence of a direct interface with individuals to voice concerns and rectify these issues further compounds the problem.
Equity and quality of education
Without addressing the issues of inequity that plague the education sector, it is unlikely that any attempts to improve the quality of education will actually work.
A stratified education system affects the quality of education by hindering access for every student.
The nature of India's education system and the manner in which public schools operate are a reflection of its social inequities and hierarchies. While a small number of public schools are well endowed (as in the case of Kendriya Vidyalayas or Navodaya schools), there are thousands of public schools that struggle financially. The inadequate infrastructure and resources of public schools in small towns and villages reinforces inequalities and discrimination.
A stratified education system affects the quality of education by hindering access for every student. This challenge makes it even harder for the most marginalised to fully participate in school; enjoy the educational journey with proper teacher guidance, classroom resources, and necessary infrastructure; and successfully complete their secondary education. Efforts to enhance education quality, such as remedial teaching and bridge courses, often seem to lack genuine commitment, resulting in an overall failure of the education system to fulfil its purpose.
It is only when the education system is propelled to act based on the principle of equity that the capabilities of every child can be developed. It is this commitment to equitable standards that will help overcome existing challenges of discrimination due to gender, caste, ethnic origin, family background, and socio-economic circumstances.
Only a rights-based approach focused on the principle of equality and universality can enable children to have equal opportunities. This approach should include measures such as:
Designating an authority to track and ensure children attend school.
Providing children with the resources required to pursue their education.
Providing out-of-school children the appropriate support to catch up to their peers.
It is in recognising the integral link between equity and quality of education that real solutions emerge. Greater investments would flow, students would not be pushed out of schools for want of learning, and special arrangements would be made to retain children in schools and enjoy the process of education.
—
Know more