In the decade since the Companies (CSR) Act, 2013 was introduced in India, Indian corporates have made significant strides in their efforts to reduce social inequality. Corporate Social Responsibility (or CSR) spending now constitutes up to 28 percent of India's philanthropic giving. However, this amount continues to be disproportionately invested in the education, livelihoods support, and health sectors, and often falls within the safe territory of the 2 percent legally mandated budgetary spends.
As CSR consultants, we've witnessed some common pitfalls of CSR, which cause stakeholders to doubt its efficacy and value-add to society.
One of the major issues is a growing disconnect between what a company says and how it actually addresses social issues, be it climate change, gender, or income inequality. For instance, an international fashion brand may claim to use CSR to combat climate change by only sourcing sustainable cotton in its supply chain. But if it does this while ignoring how its factory waste pollutes water bodies, one questions whether CSR adequately accounts for the impacts of business on society.
The other problem area that is routinely ignored is that CSR values are not internally democratised for employees to benefit from. If values of social inclusion or environmental sustainability are championed externally via CSR, but rejected internally, we've seen that it leads to cynicism amongst employees. It further reduces accountability between what's said and what's done.
Moving towards stakeholder-driven business values
In response to these shortcomings, there is a consensus that companies need to move beyond having a compliance-based attitude towards CSR. Instead, they must shift towards integrating societal engagement more deeply into how business is done—an idea popularly known as stakeholder capitalism. Stakeholders such as consumers, civil society organisations, and employees have begun demanding a renegotiation of the relationship between business and society. This is in large part due to increased access to information on how profitable businesses are directly contributing to rising inequalities affecting them. Globally, consumers are starting to care more about whether the brands they buy from employ business practices that are aligned with their worldviews. Indian consumers are 4.2 times more likely to buy from brands with a strong purpose ie. brands which go beyond the profit motive, and create products that serve the larger needs of society.
Even stalwarts of shareholder capitalism, such as Wall Street and the World Economic Forum, are now reconsidering the conventional wisdom that prioritises profits at the expense of society and the planet. This is eroding the traditional distinction between a shareholder-first model and a stakeholder-driven model.
So how can having a holistic purpose help businesses achieve this?
A core purpose provides guidelines that companies must use to determine for whom they create value.
Purpose helps companies answer the existential question: Why do we exist? It goes beyond product benefits and meeting business objectives. A core purpose provides guidelines that companies must use to determine for whom they create value. It is also a framework on how to address the problems faced by stakeholders—which are often a consequence of profit-driven business operations. In the past, this mammoth task has been isolated to CSR activities conducted externally by companies. However, an overarching purpose helps to integrate CSR values into business goals.
Lifebuoy, a well-known hygiene brand, has enshrined its purpose of 'preventing illness and saving lives through handwashing' into its business ethos and CSR frameworks. Even prior to the COVID-19 pandemic, the brand focused its communications on the advantages of handwashing. Simultaneously, their CSR programme enables a large numbers of employees to volunteer to educate children on basic hygiene. This provides employees a purpose to their daily work grind and offers clear evidence for what the brand claims to stand for.
Building purpose is not anti-growth
This idea of equally addressing the needs of stakeholders and shareholders, is in conflict with capitalism as we currently know it. As a result, having a purpose that is not centred around chasing the bottom line, is often perceived as anti-growth by shareholders and business leaders. In our work, we have come across many who consider it an impossible mission to grow resilient businesses that enable, rather than damage society.
However, ignoring demands for purposeful business can be even more detrimental. As economist Alex Edmans explains through his theory 'Grow the Pie', embedding purpose is no longer a trade-off between pursuing profit and creating social value. Those who make this false distinction, lose out on both financial gains as well as building trust with stakeholders.
Increasingly, investors are seeking out and rewarding entities that pursue purpose-driven goals seriously for all their stakeholders. Globally, purpose-led brands outperform the market by up to 42 percent. Similarly, in India, purpose-driven impact investing has dramatically risen.
Purposefully embedding ecological sustainability into the supply chain can increase operational efficiency and reduce long-term costs (for example, in energy or packaging). A core purpose also increases employee engagement and loyalty by motivating them with the larger value they are creating for the world. This leads to a shift from the CSR framework that positions a company as a mere funder of social good, rather than a doer of social good.
International corporations who have realised this have been rewarded. The Unilever Sustainable Living Plan (USLP) that encapsulates the company's purpose of 'making sustainable living commonplace' has resulted in its sustainable living brands growing 69 percent faster than its other brands.
In India, a few companies have begun building purpose into their business ethos, by supporting religious harmony and combating discrimination. These are areas that we have seen fewer Indian corporates engaging with, since it can create backlash. In 2020, Parle Products, the maker of the household brand Parle-G, announced the withdrawal of their advertisements from mainstream 'toxic […] Indian media channels' that promoted hate speech. Although this move would entail losing out on a significant revenue stream, it aligned with their overarching brand purpose of 'Spreading joy and happiness all over' and reflected their working values of integrity and trust.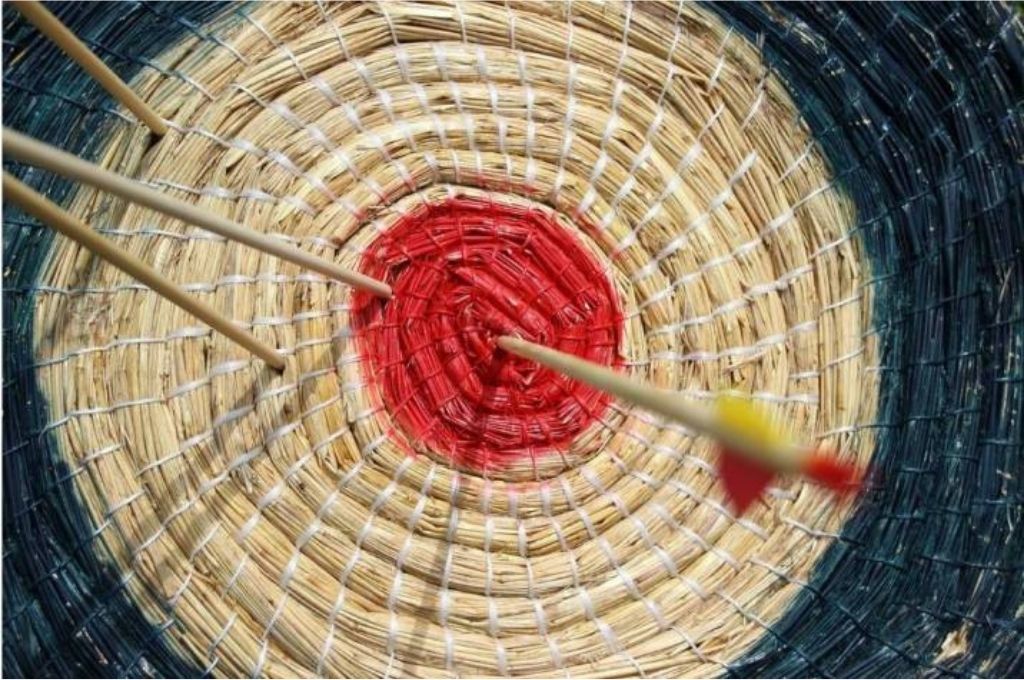 Combatting 'purpose-washing'
The more the business world begins talking about purpose, the greater the risk of it becoming another corporate buzzword.
Purpose-washing occurs when companies view purpose-building as an exercise that begins and ends with a PR campaign. This happens either because there is a lack of clarity on how to move forward or because incorporating purpose is an inconvenient process. Aligning everyday business, communications, employee engagement, and CSR at different scales around a core purpose, can be time-consuming and resource-intensive.
When businesses engage with their core purpose superficially, it carries more risk than not acting at all. Very often, it becomes a smokescreen, providing more time to publicly commit to solving a societal problem, while continuing with 'business as usual'.
Purpose cannot be hierarchically dictated or delegated to only the HR or CSR teams.
This often translates to reactionary social media activism or tone-deaf messaging from leadership, usually as a response to matters that have affected the company personally. The dominance of social media as a platform of knowledge-sharing has made it easy for consumers (particularly millennials and Gen-Zs) to identify these tokenistic attempts. This further breaks down trust and leads to backlash—as was the case for various conglomerates who supported the Black Lives Matter movement in the USA, but turned a blind eye to racism and colourism perpetuated by their own products and value chains elsewhere in the world.
Moving from why to how
Pushing the conversation on purpose beyond CSR in India has not been easy. Here are a few starting points to guide businesses in this transition:
1. Conduct an inside-out assessment
Exploring purpose requires a thorough reappraisal of a company's business strategy and its impact on the world through its internal and external work (which includes CSR initiatives, HR policies, consumer engagement, and supply chain management, among others). This will help address any misalignment between the two. A good way to start is by integrating purpose-led questions into different strategic areas, such as budgeting, hiring, and supply chain management. This can include auditing all products and services to assess what no longer serves the company's core purpose, despite having the highest growth rates. Or it can mean evaluating the mission to identify those who do not benefit from it. These are uncomfortable questions which will help convince stakeholders that the commitment to purpose is not just limited to changing mission statements in annual reports.
2. Engage stakeholders
Purpose cannot be hierarchically dictated or delegated to only the HR or CSR teams. Building purpose requires companies to have in-depth interactions with stakeholders to understand their perceptions of the idea and how it answers their needs. Firstly, this requires the buy-in of board members to ensure that purpose permeates across corporate governance structures. Through baseline and continuous research of community needs, the alignment between CSR and core purpose can be evaluated. Talking to suppliers within the value chains can help gather inputs on how to minimise negative impact on local communities. This in turn reinforces commitment to stakeholders and helps businesses become more resilient. Consumer market surveys can no longer be the only measure of stakeholder engagement.
3. Be transparent in measuring and reporting
We are strong advocates for 'you only measure what you define'. Once you determine specific impact areas, it should be followed up by establishing and publishing measurable purpose goals, and transparent reporting on performance. This helps communicate authenticity to stakeholders—for which a business will be rewarded. This can be done by integrating purpose goals with environmental, social, and governance (ESG) goals, as well as by expanding the scope of what gets measured under business performance, to include stakeholder engagement with purpose.
4. Champion purpose internally
While volunteering for CSR is the easiest means of increasing external engagement with company values, it prevents purpose-building from happening internally. Workshops, town hall meetings, and story-sharing circles provide employees a platform to discuss routes of engaging with purpose internally. Embedding purpose into HR policies communicates a commitment to producing a work culture that reinforces company purpose and helps employees to explore how their work helps them pursue their individual purpose.
—
Know more