Selvi* resides in a low-income settlement in Bengaluru, and the process of accessing water in her home involves a series of events—waiting for valve men to turn on the valves at the Cauvery grid, which supplies water to her neighbourhood; negotiating with neighbours on the sequencing of water motors; ensuring adequate water pressure; and finally the collection and storage of water. Selvi ends up spending approximately 22 percent of her monthly income of INR 10,000 on accessing basic infrastructural facilities. Out of this, a significant amount is spent on daily repairs to enable the delivery of water. This includes expenses for the regular maintenance of the Cauvery water grid and local borewell water grids, which constitutes the repair of water pumps and leakages on the pipelines. On the days when regular water supply is disrupted, Selvi bears the additional costs of the water tanker and water ATMs. She incurs similar expenses for regular fixing of the sewerage system, the electricity system, and the drainage system in her neighbourhood. The other, often hidden and unpredictable, factor is the time required to organise the people and the systems for repair and how this affects Selvi's ability to complete her household duties in time to get her children to school and herself to work on time. There are times when she is late or unable to make it to work at all, and she dreads such days that put her at risk of losing her job. For Selvi, and other women residing in similar low-income neighbourhoods, these repair expenses are burdensome in more ways than one.
Selvi is one of the many people we interviewed as part of a study we undertook in a Bengaluru neighbourhood to understand the gaps in state-initiated repair cycles, which include providing regular upgradation of grid material, and attending to unanticipated breakdown of water motors and pumps. The neighbourhood comprised diverse socio-economic characteristics (caste, religion, language, and income) and built form (incrementally built self-constructed housing and slum resettlement housing). Over the course of 11 months, between 2021 and 2022, we evaluated the infrastructural grids of water, sewerage, and electricity to understand the everyday practices of provisioning and repair and took interviews of key stakeholders involved in this process, be it local residents or technicians. Data was collected using qualitative methods to analyse the infrastructure provisioning story at the neighbourhood level. Below, we share the findings from our research.
State-initiated repair cycles are absent
Repair, as a practice, plays an integral role in the actual delivery of basic services, over and beyond the laying down of infrastructure in a city, and allows this infrastructure to be continuously improved on. However, as is evident from Selvi's example, state-initiated repair cycles are missing in action. This means that most of the responsibility of repair shifts to households, especially those in low-income neighbourhoods, where the infrastructure grids are often laid down in a 'compromised' manner. There's incomplete coverage, pipe leakages, and limited household-level connections—all of these highlight the need for regular repairs. Families in these neighbourhoods end up spending a majority of their time and money in repairing the infrastructure arrangements themselves or activating their socio-political networks1 such as contacting plumbers to manage repair. Inevitably, the burden of unconsolidated repair cycles disproportionately impacts women. This is primarily due to their responsibility for managing household tasks in the absence of available infrastructure services; for example, the unavailability of water impacts their cooking time.

Local knowledge is critical for efficient repair cycles
Repair works can be tricky to predict as they are mostly local in nature. In cities, repair cycles are modulated by the valve men when they 'anticipate' a type of risk, such as load shedding of the motor pump so that overloading does not burn the motor. Valve men are neighbourhood repair staff who may or may not be on the state's official payroll. Often, they get credit notes from the municipal government when they have to spend money on any repairs. They are responsible for maintaining the water supply by turning the valve on and off on the grid. Being an integral part of the community allows them to actively engage in repair work.
Support from state actors and collaborating with local workers can help strengthen and streamline the repair process.
Better service provisioning can occur if the state too can 'anticipate' the required repairs for infrastructure grids and allocate resources to work along with the communities' repair requirements. The state can only do this when they recognise the tacit knowledge of the valve men and other field staff and create knowledge-sharing platforms between them and the state officials to understand what everyday repair requires. For instance, procurement of repair material required for the breakdown of water motors can be pre-planned by taking in inputs from the field staff who are aware of the depreciation that these resources suffer, and thus when they would need replacement or fixing. Pre-planning is essential because the process can be time-consuming as it requires coordination among several stakeholders such as the electrician and the valve men, and the repair person would need to source material to execute the repair. When this kicks in after the breakdown of the motor, and not before, getting the credit note from the bureaucracy to purchase the material in itself takes time—making it a week-long repair, when it does not need to be. Support from state actors and collaborating with local workers can help strengthen and streamline the repair process.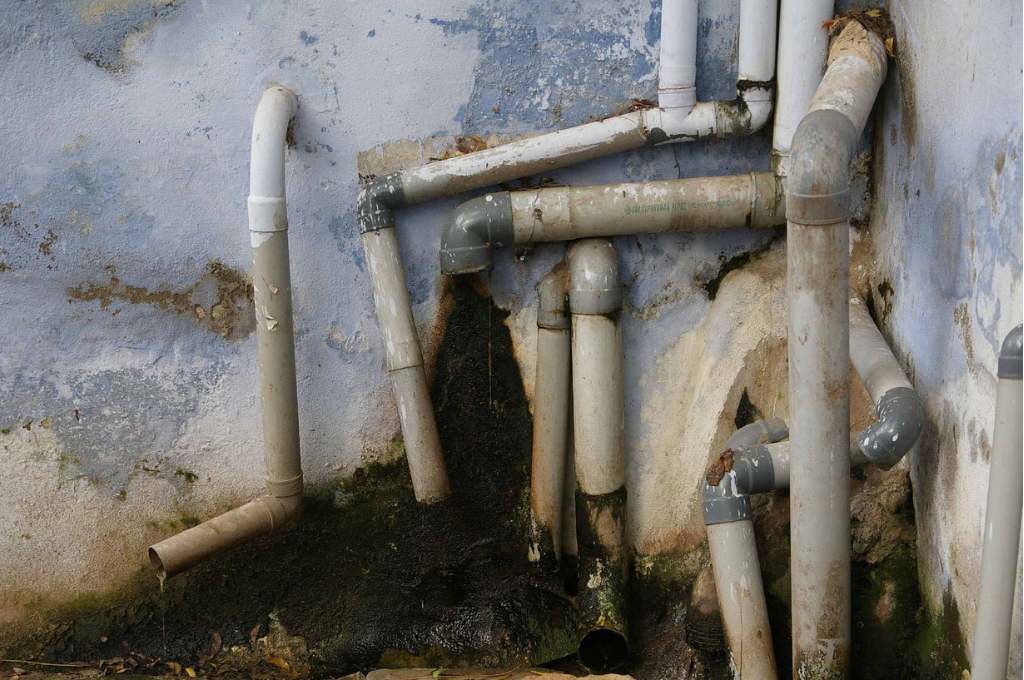 Budgetary allocation for repair work needs to be revised
Funding for urban infrastructure projects usually occurs either through urban flagship schemes, such as the Smart City Mission, Jawaharlal Nehru National Urban Renewal Mission (JNNURM), and Atal Mission for Rejuvenation and Urban Transformation (AMRUT), or through state budgets. These budgets primarily target building capital infrastructure such as water pipelines, water treatment plants, rejuvenation of water bodies, rehabilitation of old water supply systems, and setting up of sewage treatment plants (STPs). While municipal budgets do include operation and maintenance (O&M) funds, these are usually underutilised or diverted towards building new infrastructure. An assessment of the budget documents of Bruhat Bengaluru Mahanagara Palike (BBMP) during our research, for example, indicated that the budgeted estimate for the repair and maintenance of water supply assets has reduced by 11.39 percent over a period of eight years. Further, the actual expenditure stands at 21 percent of the budgeted estimate in 2013–14, 20 percent in 2014–15, and 23 percent in 2015–16. The numbers declined even more during the pandemic, becoming 16 percent in 2019–20 and merely 4 percent in 2020–21. This indicates the difficulty in spending on repair and maintenance activities in the event of a national lockdown.
If the main water infrastructure is disrupted and remains unrepaired, communities will be forced to pay exorbitant rates to private water tankers.
In order to streamline repair cycles, municipal budgets must include the cost of material and incentives for the personnel required to fix the disruptions. Additionally, these budgets must account for off-grid arrangements, which marginalised communities are often forced to depend on in the absence of incremental additions and repairs. For example, in the case of water, if the main infrastructure is disrupted and remains unrepaired, communities will be forced to pay exorbitant rates to private water tankers. While there are several stories from the field on the dependencies on borewells, water ATMs, and water tankers, the budget for these off-grid arrangements is often missing. It is crucial, therefore, for municipal budgets to also account for these as repair expenses and allow allocation for provisioning of water through water tankers and water ATMs and repair of local water purification systems.
Local governing bodies must be involved
Since repairs are often specific to local areas, allocating repair funds centrally and maintaining control becomes challenging. Ward committees are better equipped to foresee repair cycles, comprehend ground-level impacts, and collaborate with repair networks for execution. For example, repair staff and officials often belong to the same neighbourhood, making it easier to coordinate repair works. Hence, involving local governing bodies such as ward committees in decisions regarding repair works is essential. This is evident by what we found in the BBMP budget documents where there was considerable improvement in spending on repair works between 2016 and 2019. Actual expenditure reached 36 percent of the budgeted estimate in 2016–17 and a whopping 56 percent in 2018–19. This is because, during these years, new wards were allocated INR 40 lakh each and old wards INR 15 lakh each for annual maintenance and repair activities. In 2021, BBMP has further allocated INR 60 lakh to each of its ward committees; this is an important first step in fiscal decentralisation.
Instead of thinking of repair as an incidental process, one must look at it as a systemic response that holds together the existing infrastructure in cities. Recognising repair practices and decentralising funds for these practices is one possible way of moving forward. Additionally, everyday repair practices—and not just the big capital expenditure—must be accounted for. And this can only be done by enabling collaboration with the communities regularly impacted and working on the breakdown of infrastructural facilities with local governing bodies.
—
Footnotes:
These networks are primarily built around individuals who are part of various community organisations and political parties.
Know more