---
From hunters to nest protectors: Why the Nyishi tribe saves hornbills
Pakke-Kessang district, Arunachal Pradesh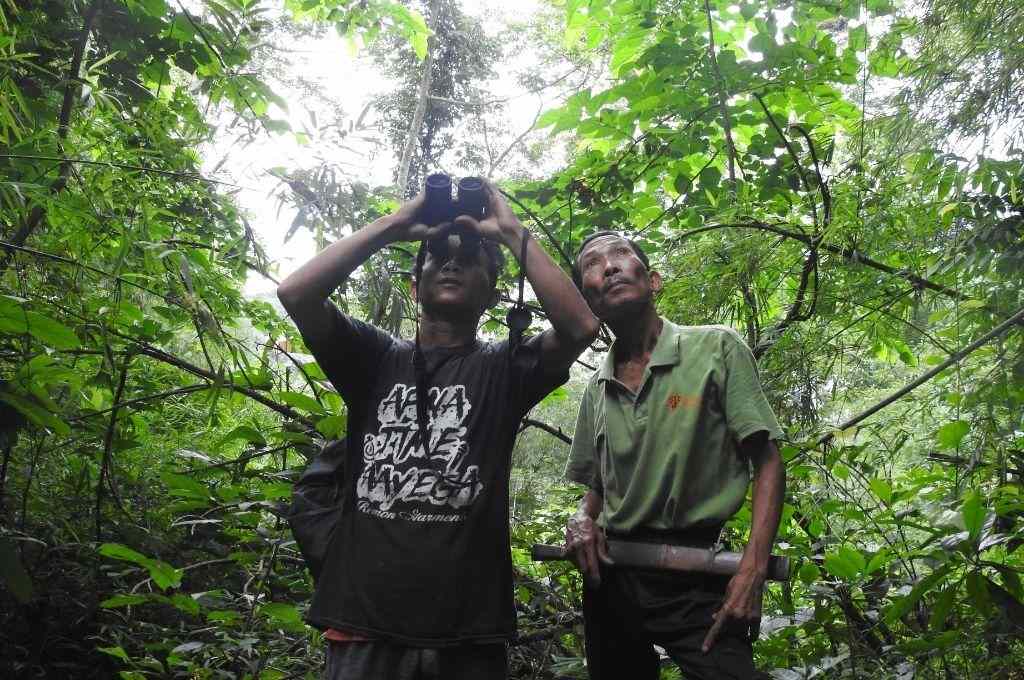 The great hornbill, Arunachal Pradesh's state bird, is a cultural symbol of the Nyishi people, an indigenous community in the state. The Nyishis have historically hunted hornbills for their beaks and feathers, which they use to make headgears, threatening the bird's populations.
In recent years, conservation efforts in the state have focused on community participation to end the hunting of hornbills, encouraging locals to replace the hornbill beaks in their headgears with plastic and fibreglass alternatives.
As part of a nest adoption programme that started in this region in 2011, a nonprofit working on wildlife conservation, a collective of village elders, and the state's forest department involved Nyishi community members in nest protection and awareness activities. The programme employs local Nyishi members as nest protectors to monitor and protect hornbill nest trees and also hornbill roosting sites. The nest protectors are chosen on the basis of nominations from village headmen. They locate nests in and around their villages and check on the nests every five to six days as well as observe and monitor human activity around them. They also educate others about the need for hornbill conservation. The nest protectors are paid INR 12,000 per month and the local coordinator gets paid INR 17,000. Tajik Tachang, a farmer and livestock herder from the Pakke-Kessang district and a local coordinator of the nest adoption programme, says that while the salary provides monetary respite to unemployed locals, the motivation to work for hornbill protection goes beyond that.
Budhiram Tai, the gaonbura (village headman) of Pakke-Kessang district's Seijosa village and a nest protector, says, "When we started out, some community members felt we were doing it for the money. But we are doing it for the future of the children of Pakke-Kessang and for Arunachal."
Locals now associate the presence of hornbills with increased tourism, which provides employment in the form of nature tours and homestays.
Budhiram acknowledges that many indigenous foods and animals have been driven to extinction by human ignorance. He says, "Today, when I ask children if they've seen toko-patta (the leaf of an endangered thatching palm tree), they say no. Toko trees were once abundant here. The government used to tell us to cut the leaves without felling the tree, but we wouldn't listen. The leaf was a cultural symbol for us. Without symbols, how do you teach children about your culture? If there is no dhanesh (hornbill) left, what will I show the future generation?"
"Even after my death when people ask what did this gaonbura do, this will be the legacy I leave behind."
Budhiram Tai works as a nest protector with the Hornbill Nest Adoption Program. Tajik Tachang is a nest protector and local coordinator with the Hornbill Nest Adoption Program.
This article was updated on September 09, 2022, to reflect that the village in Arunachal Pradesh is Seijosa and not Darlong Seg-i village.
—
Know more: Learn how a conservation effort is turning Ladakh's wolf-trapping pits into stupas.