---
No more good catch
Palghar district, Maharashtra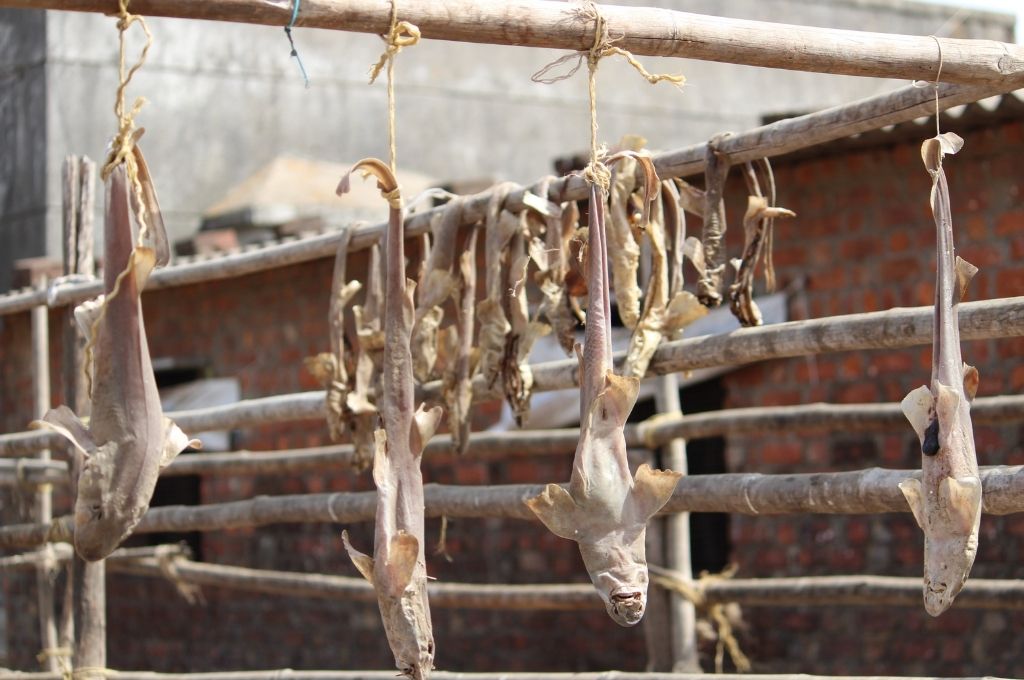 Fishing is the primary income of the residents of Dhakti Dahanu, a small Adivasi village across the Dahanu creek, on the outskirts of Mumbai. Every week, they sell their catch in the urban areas of Dahanu, whose population has been rapidly increasing in recent times due to better train connections with Mumbai. Almost a decade ago, residents of this village would proudly boast about the abundance of fish in the creek. Anagha*, an older woman from the community remarks, "Back in the day, we'd catch a lot of fish at a time… now we catch them in smaller and smaller quantities."
Rapid urbanisation has led to a drastic rise in sea levels and a decline in the number of fish in the creek. The women in the village complain how non-local fishermen—with large fishing nets and advanced equipment—come and catch a large number of fish at once, thereby disturbing the natural ecosystem of the creek. Further, industries release untreated waste (such as fly ash from a nearby thermal power plant) into the creek, which pollutes the water and harms the marine life and ecosystem. Adding to these is a new project proposed by the government, the Vadhavan Project, which aims to construct a port in the area to spur growth.
When asked why she only occasionally catches fish and relies on other petty jobs for income, Gauri* remarks, "Where else will the money come from? We barely get any good catch."
Gauri is not alone. Another fisherwoman from the village mentions that she and her husband have started to look for other sources of income through painting jobs, driving, and so on. Because of falling income levels from fishing, parents would rather their children get a private or government job rather than taking up fishing. However, the low remuneration from fishing is adversely affecting access to educational opportunities for their children. In spite of wanting to go to college, the younger generation is stuck in a loop where they're unable to afford it, which in turn limits future livelihood opportunities.
*Names changed to maintain confidentiality.
Asma Sayed is currently pursuing her Post Graduate Diploma in Social Entrepreneurship (PGDSE) from the Transforming India Initiative, Access Livelihoods.
—
Know more: Read more about the existing gaps in India's marine fishing industry, and how it can be rebuilt.
Do more: Connect with the author at asma.tii@alcindia.org to learn more about their work.