---
Karnataka's housing woes: Affordable homes aren't for all
Mysuru district, Karnataka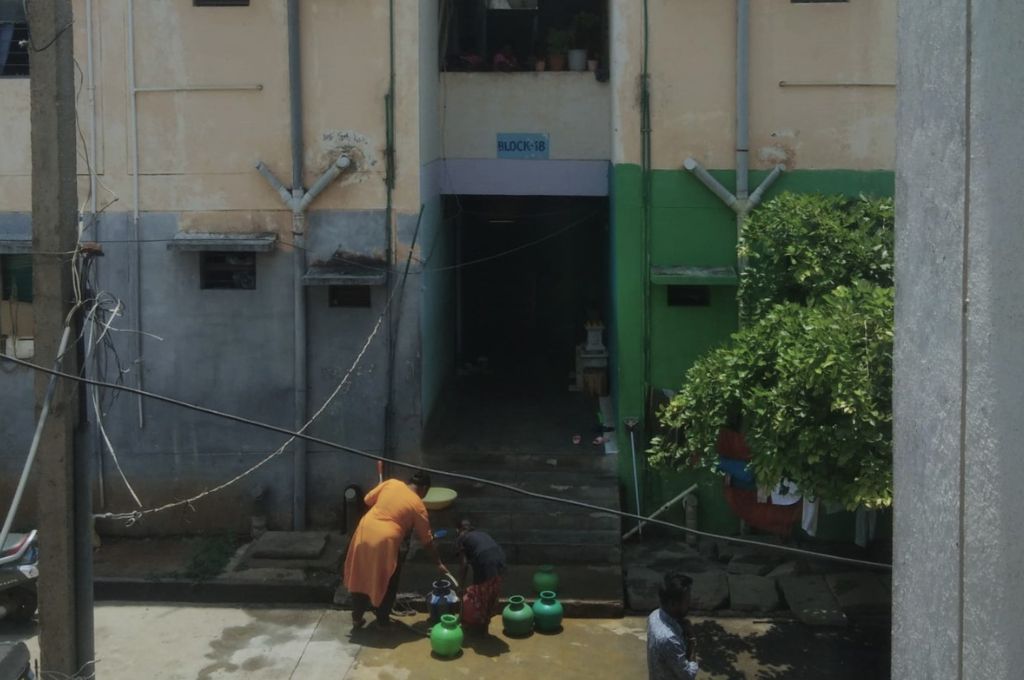 Under the Pradhan Mantri Awas Yojana, people from the economically weaker section (EWS) are provided with permanent houses that have basic amenities such as toilets, water, and electricity. Jyothi,* a ragpicker from a semi-urban area in Karnataka's Mysuru district, resides in one such house. However, she came to live here not through government allotment but because of an informal agreement with the owner, who lives in a different and better neighbourhood.
Jyothi's landlord is in possession of many such homes, which he has obtained by getting a house allotted to each member of his family through irregular means. These houses are riddled with an array of issues including poor sanitation, lack of access to drinking water, power supply shortage, and inadequate infrastructure. The roads in these localities are used as dump yards, further exacerbating the already poor sanitation.
But because tenancy in these government-allotted houses is illegal, filing complaints is not an option. If a government official discovers that Jyothi's landlord has multiple houses under the EWS scheme, he might have to relinquish the illegally acquired properties, or pay a bribe, and subsequently evict Jyothi. Fearing a similar situation, no other owner of a government-allotted house would then rent her their home.
Jyothi's lack of access to official residency and domicile status in the region makes it challenging for her to get a house of her own under this scheme. Getting the required documentation will mean going through a tedious bureaucratic process for which she neither has the time nor the money. On the other hand, high rents rule out the option of private housing for her.
*Name changed to maintain confidentiality.
Amrita Shivaprasad is a Samvidhaan Fellow with Nyaaya, an open-access digital platform that provides simple, actionable legal information in multiple formats and languages.
—
Know more: Read about why houses built under PMAY-G might be unliveable.
Do more: Connect with the author at [email protected] to learn more about and support her work.