---
Rains in the desert: Washing away women's aspirations
Barmer district, Rajasthan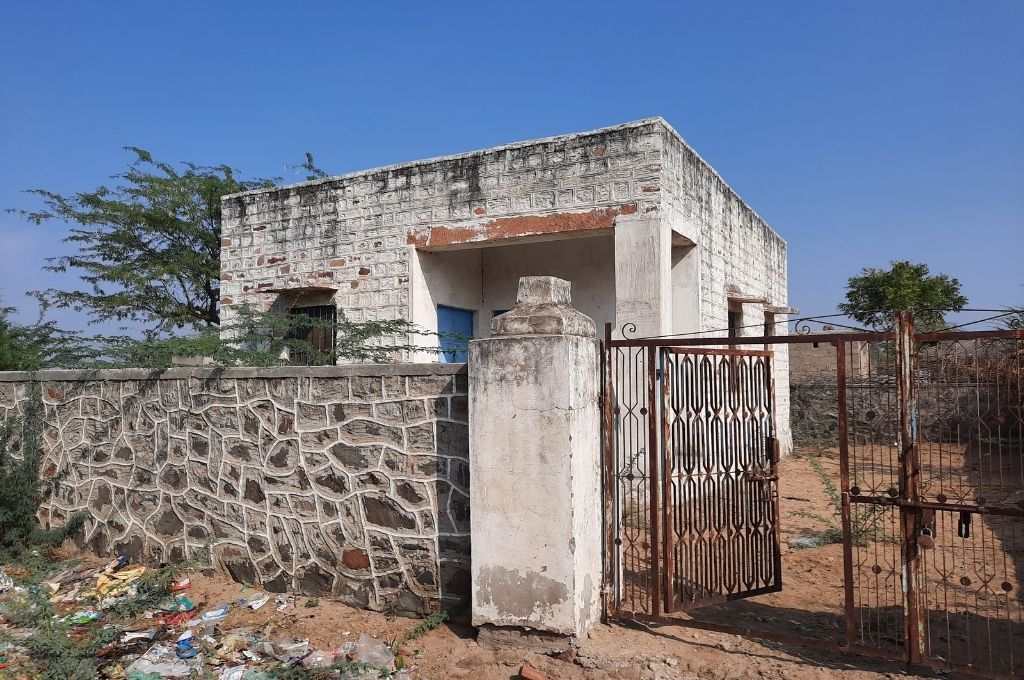 "Kehte hain 'beti bachao, beti padhao'…Lekin padhayein kahaan se (They say in the campaign that we must save our daughters and educate them…but how do we educate them)?" remarks an old woman residing in Kharantiya village, Barmer district, Rajasthan.
Western Rajasthan's Barmer district exemplifies the most extreme climatic conditions in the state due to its terrain, temperature, salinity levels in water, and proximity to the Thar Desert. Coursing through Barmer is the Luni, the desert's largest river. In 2021, fieldwork for a study took me to Kharantiya village, which is situated on the riverbank and experiences heavy flooding every monsoon. This affects the lives and livelihoods of its residents, particularly women and young girls.
Community members were especially vocal about the lack of accessibility to education, healthcare, and basic public services such as transport, electricity, and other amenities during the monsoons when the Luni overflows and Kharantiya gets cut off from nearby towns for several months in a year.
"Sasural nahi jaana hai, pehle padhna hai…job karni hai (I don't want to marry and go to my in-laws' place; I want to study first…I want a job)," says Karishma, a first-generation college student from the village.
Karishma and her sister Pooja recall wading through flooded roads and water up to their chests to reach the local school. They struggled with cancelled classes and disruption of examinations much before COVID-19 struck. Girls continue to drop out of school because of the flooding. Moreover, it is a common cultural practice in this region to get daughters married young, sometimes immediately after they turn 18, regardless of their financial autonomy or emotional readiness. To escape an early marriage and gain their independence, schoolgoing girls feel immense pressure to make something of themselves quickly—perhaps by getting a government job or a decent-paying private one. However, till date, Kharantiya does not have many women who have passed class 10, which is the basic eligibility criterion to become an MGNREGA Mate.
The village also has an abandoned healthcare centre, which remains unused for most part of the year due to the difficult terrain and flooding. No government doctors have been posted here for years; the few private doctors who set up their practice also left for the same reasons. Even ANM visits are infrequent—about once or twice in four to five months—because of heavy rains and flooding. "[Pregnant] ladies ko bahut durr durr jaana padta hai delivery ke liye, raaste mein kuch bhi ho sakta hai (Pregnant women have to travel very far for delivery; anything can happen on the way)," says another local.
Deepannita Misra is a project manager with the learning, monitoring, and evaluation vertical at Foundation for Ecological Security.
—
Know more: Read this article to know why teenage girls aren't going to school.
Do more: Connect with the author at [email protected] to learn more about and support her work.