Describing her lockdown experience in a basti (settlement) in Mumbai, 15-year-old Saniya's rap song captures the isolation that has given the year 2020 the epithet of 'The Year We Lost'. The suspension of daily rhythms, coupled with a warped sense of time and subsequent loneliness—despite being surrounded by millions of other people—is a feeling many resonate with as cities around the world fell into a disquieting silence. Yet, even as India went into one of the strictest lockdowns in the world with barely four hours notice, this sensation was amplified for already vulnerable groups such as adolescent girls. As school gates were locked and public spaces became inaccessible, girls were suddenly cut off from peers, friends, and support systems.
As previous studies on epidemics such as Ebola have shown, girls and women are more affected by disease outbreaks as they worsen pre-existing gender inequalities. In India, this was evident from the spike in distress calls received by the National Commission for Women within the first few months of the lockdown, and the 92,000 calls received by the emergency helpline, Childline, within a span of 11 days. With an increase in domestic violence and having to shoulder the burden of care work, women and girls who already and routinely grapple with isolation were even more at risk.
Locked down and lonely
Alongside this, a quieter, less visible crisis was underway for many girls—uncertainty, distress, and anxiety without recourse to support systems and services. The mental health consequences of loneliness have already been well established with research pointing to an increased risk of depression and anxiety. In the context of adolescent girls and young women who are fighting for agency everyday—the right to stay in school, to go out to work, and to choose how to live—loneliness puts them at an additional risk of running away or being married off, especially in marginalised communities.

The idea was simple—to understand adolescents experience of loneliness, the specific challenges they were facing and what they were asking of their communities and cities.
As 13-year-old Aaradhya, from Varanasi, shared, "I had to stop going to school. I don't know what to do with myself or who to talk to." Another teenager, Ujala, added, "My studies have stopped and several other girls in my locality are being married off. But I have nobody to share my fears with or confide in." It was conversations such as these around the theme of urban loneliness that prompted the nonprofit I work at, Aangan, to conduct a participatory action research study during the lockdown.
For the study, 18 young researchers between the ages of 17 and 20 came together to lead, develop, and finalise a survey. They reached out to 255 of their peers, from different income groups, living across five Indian cities, to collect data. The idea was simple—to understand adolescents' experience of loneliness, the specific challenges they were facing, and what they were asking of their communities and cities.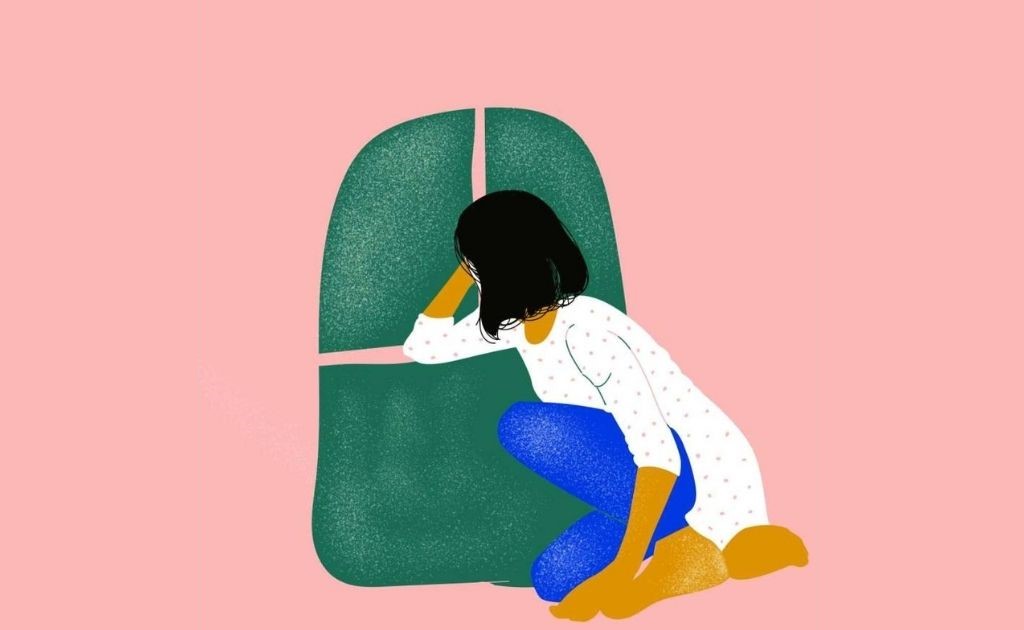 What we found
Eighty-four percent of girls and young women experienced recurring loneliness, with 71 percent stating that social and emotional factors were leading to feelings of disconnection.
In fact, 67 percent of respondents said that they found the lack of social connection the most challenging factor of the lockdown.
Fifty-one percent of those surveyed said feelings of isolation were exacerbated by bullying and being excluded. They linked this to introversion, caste, and being "too different". Not only did girls feel the absence of connection, but it was compounded by the inability to talk about what they were experiencing.
Fifty-six percent of respondents said they would not reach out to anyone for support when they felt lonely or low. Forty-six percent felt silenced by adults and those around, believing their families preferred that they did not speak publicly about themes like loneliness and other mental health issues.
Describing her experience, a 20-year-old from Patna said, "Loneliness comes in different forms. We can listen to music or do something to ignore the feeling. Then it grows bigger and bigger, until we feel very sad and extremely cut off […] I have so many people around, and yet I have the feeling that no one will connect to what I am experiencing. Everything seems pointless."
Another 14-year-old said, "It is embarrassing to have to tell somebody that you feel alone and don't have friends. Some might feel sorry for you but others might blame you for being a shy person or a loner and say this is your own fault." The shame that often accompanies feelings of not being seen or heard is difficult to shake off and is what makes it that much harder to access help, especially in the context of deeply entrenched caste practices or bullying.
What can cities do for adolescents and young women?
As the impact of the pandemic continues to be sharply felt—with as many as 10 million girls at risk of dropping out of secondary school, as per the Right to Education forum policy brief—it has become more urgent than ever to listen to what girls want.
One way is for government officials and elected representatives to curate spaces for dialogue to hear directly from girls. In addition, schools, neighbourhoods, and local government bodies can allocate resources and budgets specifically for girls and women in the form of youth well-being committees, providing small grants for projects run by girls, creating community centres, and providing access to mental health support.
One way is for government officials and elected representatives to curate spaces for dialogue to hear directly from girls.
In the research study, when asked what kind of interactions make girls feel supported, responses were immediate—to have their questions and anxieties, such as those around school and exams, heard and answered; someone to listen to them, acknowledge their feelings, and offer words of support; and access to spaces to participate in activities together.
When the young researchers came together after the data collection to reflect on these findings, some of their recommendations included claiming the right to public space, forming support networks, breaking the silence around mental health, and having access to neighbourhood projects they could participate in. A community centre, for instance, could host a library and different activities to bring adolescents together or even act as a space to do homework together. By linking older girls or women in the community to these centres, support networks could be built around them. Something as simple as community gardens, parks, and building strong, intentional communities have the power to alleviate loneliness and breakdown the sense of anonymity and isolation that cities can bring.
How girls are taking action
In response to the findings and recommendations in the report, girls in different cities are already planning ground-level actions towards building social connection and alleviating loneliness.
In Varanasi, they are holding family meetings to help parents see the importance of increasing dialogue and breaking the silence on social or emotional issues. In Patna, girls and young women linked to community groups are drafting a charter to reach out to their local elected representatives to make public spaces safer. Their peers in Mumbai, simultaneously, are planning an online festival by and for adolescents to build a supportive community through this medium. Another girls' street theatre group is using their platform to build spaces for girls to come together and build connection.
As this study indicates, loneliness isn't really a personal mental health issue—it's embedded in how cities and systems are built and organised in ways that help or hinder connection. By 2050, Indian cities are poised to add 416 million residents and become home to 60 percent of the country's population. Listening to girls' experiences and responding by planning for what they need can turn the tide on the loneliness engulfing this already vulnerable group, so that they can flourish and thrive.
—
Know more
Read this article to understand how the lockdown has triggered mental health issues among students.
Learn more about the issues faced by adolescents during the COVID-19 pandemic and the lockdown.
Do more