According to the 2011 Census, the tribal population constitutes approximately 8.6 percent of the total population in India. While the Constitution grants tribal communities certain special legal provisions, many communities are still struggling for access to basic rights such as education, healthcare, and land.
Tribal communities have had a long history of movements and protests to secure these rights, and women have played a crucial role in these struggles. These women have had to overcome many obstacles, including resistance from their own communities. This photo essay attempts to capture the hopes and dreams of four tribal women who have been working tirelessly to make their communities' voices and demands heard.
Aamna Khatun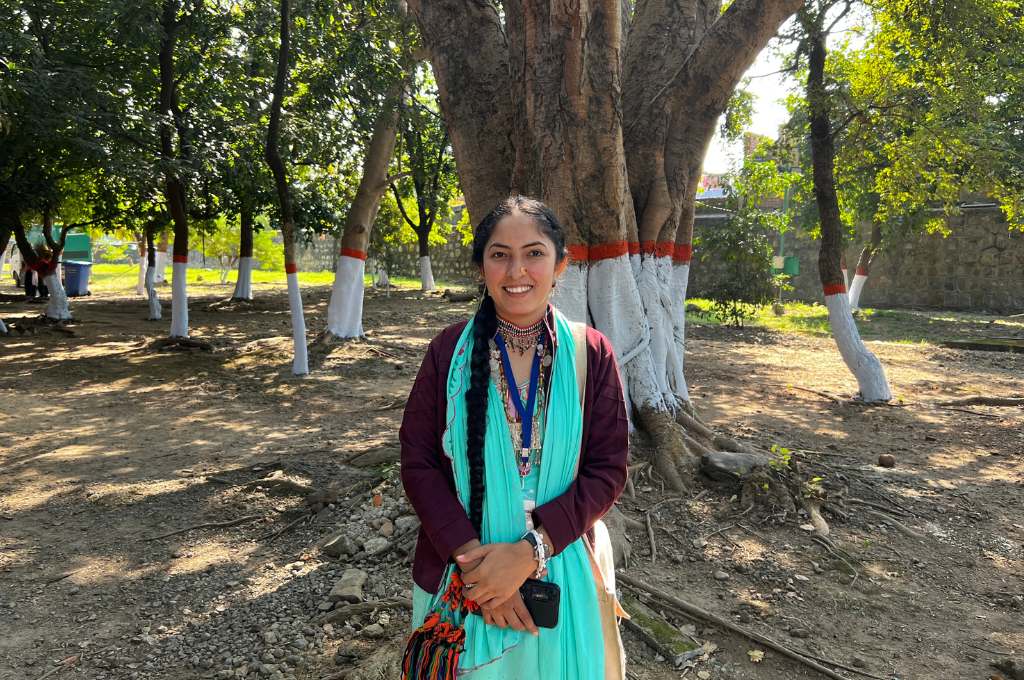 Aamna Khatun belongs to the Vann Gujjar community, a nomadic tribe spread across the state of Uttarakhand. She works on empowering girls and women in her community, and imagines a future where they can make decisions for themselves and live lives beyond what men have imagined for them. Aamna is also exploring the crucial role women play in preserving the culture of the Vann Gujjar community by documenting various traditional practices from the perspective of women. According to her, the role of Vann Gujjar women in customs and rituals is undocumented, and there are no conversations about how these age-old customs impact them. For instance, in her village, her community used to follow the practice of kudi ke batte kudi (girl in exchange of girl) where, during a wedding, brides were exchanged between the two families. If a family married a daughter into another, they would also marry one of their sons to a girl from the bride's family. However, this created a situation where the brides' fates were dependent on each other. If one bride was treated well, the other would also get the same treatment from the in-laws, but if things went sour, both the girls would suffer. This practice has now been discontinued, but the associated stories have also been forgotten. Aamna is trying to capture the stories emerging from such traditions, giving the women impacted by them a chance to talk about their experience. She wishes for her work to have a threefold impact. One, it will help her create a record of the various practices of the Vann Gujjar community. Two, it will highlight more women's stories in their own voice. And three, it might help the community to reflect on some of the discriminatory nature of these practices and change or end them.

Juliana Pedro Fernandez Siddi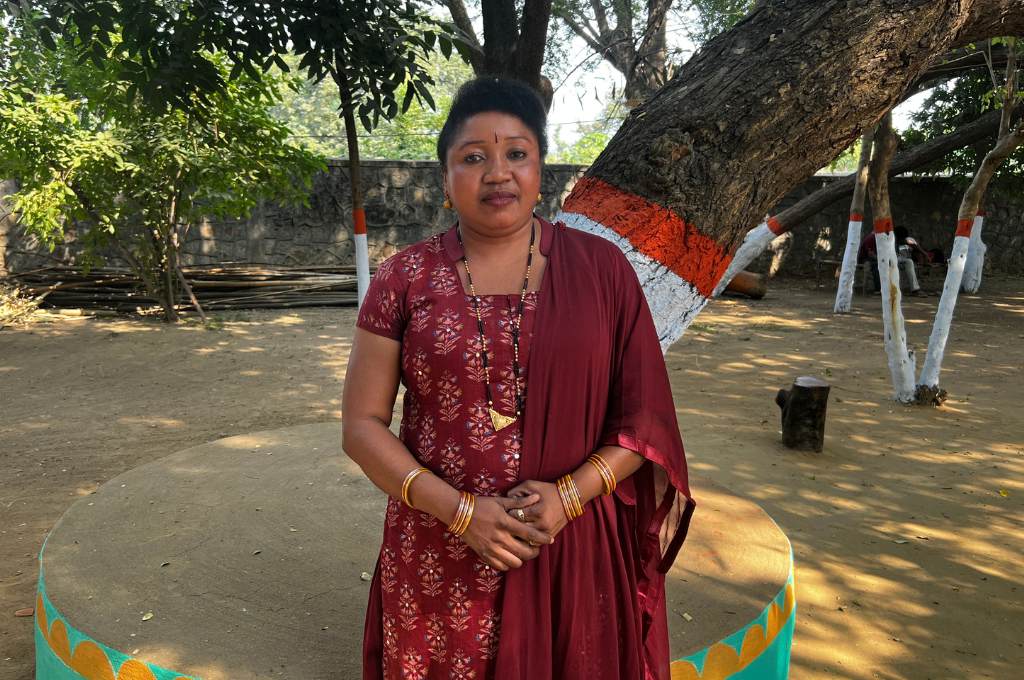 Juliana Pedro Fernandez Siddi lives in Gadagera, a village surrounded by forests and cut off from the city, in Karwar district, Karnataka. She belongs to the Siddi community, whose ancestry can be traced back to Africa. In India, they are spread across Karnataka, Maharashtra, and Gujarat. In the Karwar district where Juliana resides, 30–40 Siddi people live as part of one big community. They eat what they find in the forest or what they grow on their lands. There are no roads connecting them to the towns and no electricity, and the community has little to no access to basic rights such as education and political participation. Juliana claims that the lack of political representation is because very few people have any identity documents. She recalls how when she was 19 years old, Siddis from her village encouraged her to participate in the election to become a taluk panchayat member. However, because many community members didn't have any identity documents, they weren't allowed to cast their votes, and she lost by three votes. According to Juliana, the absence of IDs has also been a huge barrier in the Siddis' access to government schemes and other entitlements. Recognising the importance of political participation, Juliana has been working on getting out the voice of her community. She has not only been helping people get their identity documents in place, but has also been encouraging many of them to stand for elections in local governance bodies. Further, she has been using the traditional Siddi songs and dance forms to mobilise her community members. She is also using them as a means to draw attention to her community, their stories, and their challenges on larger forums. Juliana believes this allows her people to perform on platforms that they otherwise wouldn't have access to, and helps amplify their voices.
Aaliya Jan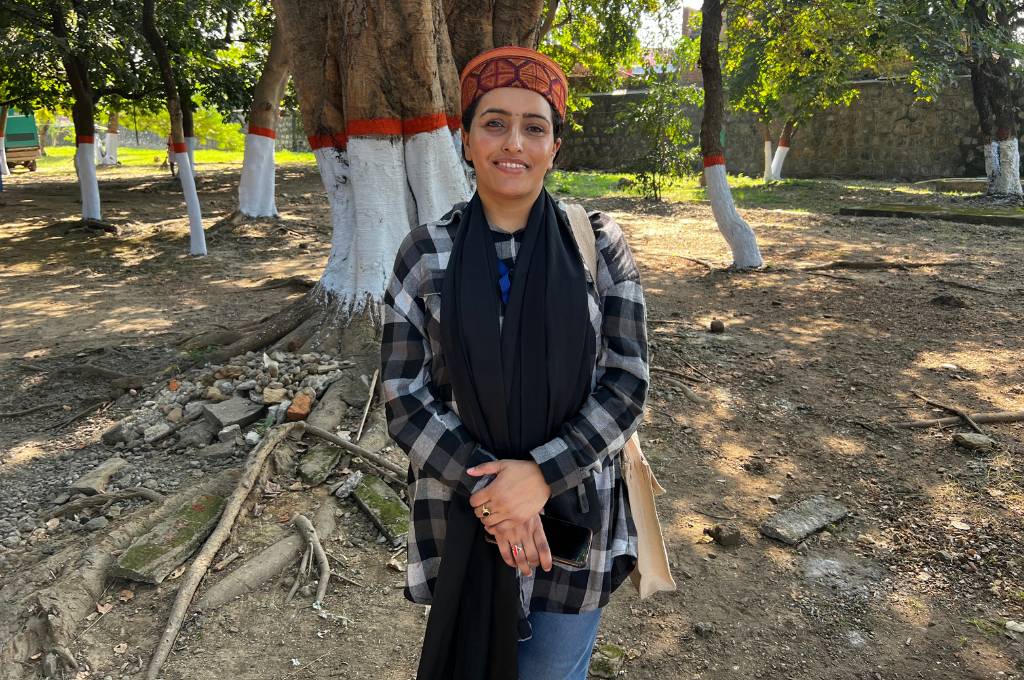 Aaliya Jan, district president of BJP Mahila Morcha in Anantnag district, Kashmir, has been working on the overall development of her area and the Gujjar community, the scheduled tribe that she belongs to. Her primary focus, however, is education, especially higher education for girls. In the absence of colleges in the area, children have to travel to the city for studies, and girls are usually left behind. This is because many parents can't afford to send them to the city to study further—they often don't have the money for auto or bus fares, uniforms, and books. Parents are also apprehensive about girls travelling long distances. The weather is an additional barrier—snowfall and cold temperatures make it harder to travel far. Aaliya's wish is to be able to build a college in her district where girls have to pay a minimal fee to pursue higher studies. She believes education is crucial to uplift the next generation of women in the community, because an educated woman will not only be aware of her own rights but also ensure her daughters are empowered.
Kalpana Chaudhari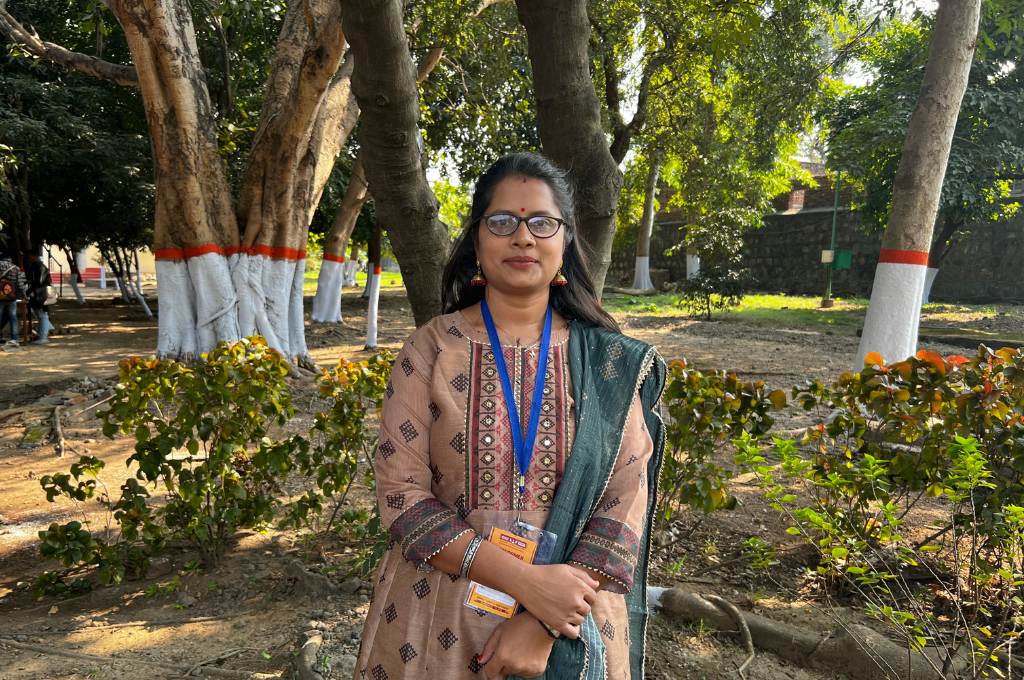 Kalpana Chaudhari is the sarpanch, with an all-female Samras gram panchayat, in Kacchal, a village in Mahuva tehsil, Surat district, Gujarat. As is the case with such panchayats, she was chosen by consensus among panchayat members instead of through an election. Kalpana has been working extensively on improving the quality of public schools and education in her village. Besides this, she has organised a group of 30 women from her village as part of a catering service called Prakruti Catering Services. According to Kalpana, she wanted to turn the activity of cooking—work that women perform every day—into an opportunity for women to step outside their homes, interact with others, and get paid. As part of Prakruti, the women cater at weddings and birthday parties, carry out home deliveries, and sometimes even set up their own stalls at events. They primarily cook traditional Adivasi food such as dekhra (green pigeon pea patties), chokha na rotla (rice bread), and panela (pumpkin paste steamed in banana leaves). Whatever money they earn from Prakruti, they split in half—while one half is distributed among all the women, the remaining half is kept aside as an emergency fund. In case a member needs to borrow money at short notice, they can withdraw from this fund or take a loan against their share on very low interest rates. Kalpana shares how Prakruti has become a safe space for women to come together and learn from one another. Moreover, the very act of working outside their homes and earning their own money has inspired confidence among the women.
—
Know more