In February 2023, the Maharashtra government operationalised the state's first transgender ward at the Gokuldas Tejpal Hospital in Mumbai. The ward comprises gender-neutral toilets and a private room for clinical examination, and provides mental health counselling. Such wards are also being set up in other government hospitals. While this is a commendable development, we examine if doing this is enough to make health systems sensitive to the needs of the transgender community.
Historically, transgender individuals have been excluded from the realm of healthcare services. The healthcare system has neglected the overall health of trans people, with a narrow focus on preventing HIV and STDs. As a result, non-communicable diseases, including mental health concerns, in the transgender community often go undiagnosed. According to a study on the human rights of transgender persons, gender affirmation surgeries are costly and beyond the reach of many trans people, and few hospitals in India are equipped with trained healthcare providers to perform them.
Many transgender individuals have limited to no access to social protection systems or formal healthcare services due to a lack of appropriate documentation. Rates of formal employment are low, which is both a product of and a contributor to stigma and socio-economic marginalisation. Without access to formal healthcare services, transgender individuals are forced to rely on informal and potentially unsafe sources of healthcare—this can lead to serious health risks and complications. Research has shown that trans people often seek government healthcare facilities as a last resort due to a lack of trust in healthcare providers.

The prescribed textbooks in the MBBS curriculum do not adequately feature representations of trans bodies and have been criticised for not addressing the complexities of gender beyond the binary of male and female. Lack of training and education about non-binary gender identities and the health needs and experiences of trans people can contribute to the formation of negative stereotypes and attitudinal biases among healthcare providers. This presents a significant barrier for trans people seeking healthcare.
Sensitisation of healthcare professionals, therefore, is necessary to ensure that they are adequately equipped to provide quality health services to trans people.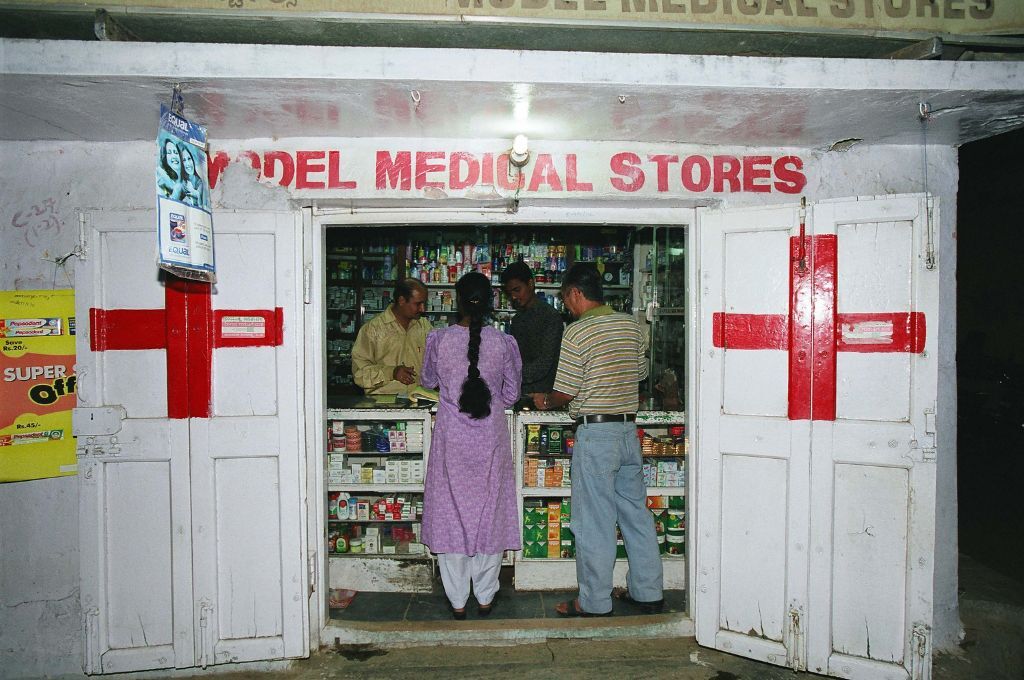 The CEHAT study
Since 2015, in collaboration with government medical colleges in Maharashtra, the Centre for Enquiry into Health and Allied Themes (CEHAT) has made efforts to integrate gender perspectives in undergraduate medical education. There is a paucity of studies analysing medical practices through a gender lens and how medical education informs clinical practice. This prompted CEHAT to undertake a situational analysis at five semi-urban teaching hospitals in Maharashtra. These teaching medical college hospitals are tertiary care hospitals, and most of the patients are from economically marginalised sections of society. The objective was to study clinical practices in five departments—internal medicine, community medicine, obstetrics and gynaecology, psychiatry, and forensic medicine and toxicology—through a gender lens. In-depth interviews were conducted with a faculty member from each department across all five colleges.
The broader findings of the study indicate that teaching hospitals in India are marked by social and professional inequalities, hierarchical functioning, and bureaucratic processes that marginalise women and individuals who do not conform to gender binaries. Some of our findings are discussed in greater detail here.
1. Lack of interaction with trans patients is detrimental to understanding their healthcare needs
Although healthcare providers claimed that they did not discriminate based on sexual orientation or gender identity, they lacked a comprehensive understanding of the health needs of transgender individuals beyond HIV and STDs. A reason for this could be inadequate interaction with the transgender community. One of the participants, an assistant professor of internal medicine, said, "We get transgender patients very few times. Once a month… From what I can remember, not more than 10–15 cases in a year."
In addition, participants of the study claimed that despite being 'sensitive' towards them, transgender individuals preferred private doctors or practitioners of AYUSH medicine over government-run facilities, thus shifting the blame for high out-of-pocket expenditure on healthcare from the public health system to transgender persons themselves.
2. There are no outreach programmes targeting the trans community
Community medicine is concerned with the prevention of disease in communities and is a core subject in undergraduate education as it lays the foundation to understand the concerns of communities. It is also vital in forming medical students' attitudes towards the healthcare needs of marginalised communities. Community medicine departments engage with communities through information, education, and communication (IEC) activities conducted on various health days; social mapping exercises; and screening camps catering to specific populations such as the elderly, children, or women. We found that there is not enough of a concerted effort to foster engagement between the transgender community and medical students. In the five hospitals that we studied, there were no specific community activities addressing the needs of this vulnerable community as part of community outreach programmes.  
3. Personal biases and lack of clarity interfere with caregiving practices
Gender certification refers to the process through which an individual's gender is legally recognised; it is required for obtaining official documents such as birth certificates, passports, and identity cards that reflect the individual's gender identity. The Transgender Persons (Protection of Rights) Act, 2019, and the 2020 Rules (added the following year based on recommendations from trans people) gives trans people the right to self-identify and declare their gender identity, and states that medical examination is not necessary for gender certification. However, the psychiatrists we spoke with were unsure about these rules and their role in the process of gender certification. One reason for this confusion may be the lack of guidelines from medical authorities at the national level. There were no clinical psychologists in the departments that we interviewed, which also makes screening of mental health issues difficult.
One narrative also highlighted the thorough rejection of self-determination of transgender individuals. According to an associate professor of psychology we interviewed, transgenderism may be a phase that "…may not persist for long. And once that surgery is done, you don't have the natural organs. And then reversing to the natural organs is not possible. The patient was in the age group of 20–25 years… These mental states are changing…and they don't last. And if you go for irreversible procedures, then they may end up causing agony which cannot be addressed later." Such attitudes may lead to a delay in caregiving.
The way forward
Healthcare providers are in a unique position to address the inequities faced by trans people, because they are often the first point of contact for individuals seeking medical care, support, and advice. They have the opportunity to positively impact the physical, emotional, and mental health of trans individuals and play a crucial role in improving their overall well-being. Here are some steps they can take.
Healthcare providers can make health systems equitable by creating a welcoming and inclusive environment for trans individuals, which includes using appropriate pronouns, asking open-ended questions, and avoiding assumptions about a person's gender identity or sexual orientation.
Healthcare professionals need to be trained on the unique health needs of transgender individuals, including hormone therapy, gender-affirming surgeries, and mental health issues related to gender identity. The undergraduate medical curriculum must be informed by and sensitive to gender, so that future healthcare providers can be competent in providing quality care to gender-diverse communities.
Conducting workshops with medical educators to discuss aspects such as gender, sex, gender identities, and sexual orientation can be another effective strategy. Medical educators can be sensitised to the lived realities experienced by marginalised communities and how identifying outside the mainstream can impact access to health services. Trans people are the best authority on the challenges that they face, so they should be actively consulted to gain a more practical and tangible understanding of their healthcare-related concerns. These workshops can help medical educators become more aware of the unique healthcare needs of transgender persons. Once equipped with this knowledge, teachers are expected to impart these learnings to their MBBS students, as this is also now a requirement under the competency-based medical curriculum issued by the National Medical Commission.
Training is merely the first step to develop a sensitive response from healthcare providers—structural changes are also required. These changes do not always need a high amount of finance or infrastructure. For instance, toilets for the disabled can also be made available for non-binary people. This can be an interim arrangement since OPDs might not have the space to construct new toilets. Similarly, for inpatient services, gender-diverse people can be admitted to a special room rather than to a male-only or female-only ward.
Such changes are essential in creating an environment that is safe, supportive, and affirming of the diverse identities and experiences of trans people.
The establishment of a transgender ward in the Mumbai's hospital is a positive development and should be accompanied by concurrent efforts in reforming medical education and gender-transformative policy interventions for health systems.
Sangeeta Rege and Amruta Bavdekar contributed to this article.
—
Know more
Learn more about CEHAT's Integrating Gender in Medical Education programme here.
Read this article to learn how a trans rights activist is fighting the prejudice against trans, hijra, and intersex communities.
Understand how the 2019 Transgender Persons Act obstructs trans people's right to self-determination.
Do more