Inequality is one of the most defining characteristics of Indian society and economy. An area that demonstrates this is healthcare—health outcomes in India continue to be closely tied to socio-economic status, identity, and community.
Combinations of complex barriers are responsible for the exclusion of the most vulnerable communities from access to healthcare. While some barriers, such as poverty or distance to healthcare centres, are simpler to understand, others such as systemic discrimination or policy gaps require a more complex analysis.
A key social group that faces systemic exclusion from healthcare in India is the LGBTQ+ community. There is no public data on the exact number of gender and sexual minorities in the country; however, in 2018 it was estimated that 104 million Indians (or 8 percent of the total population) belong to the LGBT community.

Despite this sizeable number, the difference in health outcomes for LGBTQ+ citizens indicates the prevalence of exclusion. This article shares insights on that exclusion, as well as the steps health and development organisations can take to make changes.
What exclusion looks like
Exclusion of sexual and gender minorities manifests in different ways:
1. Mental health
Individuals belonging to sexual and gender minorities typically have higher prevalence rates of mental ill health compared to the rest of the population. For example, a qualitative study with queer women found that anxiety, high substance use, and suicidal thoughts were a common part of their experiences. Another study found that 70 percent of men who have sex with men (MSM) and 91 percent of transgender persons faced depression, frequent alcohol use, and victimisation due to violence. In addition to this is the discrimination these individuals face from mental health professionals who pathologise their identities, and therefore prevent them from accessing mental healthcare.
2. COVID-19 vaccines
In the ongoing COVID-19 vaccination drive, LGBTQ+ people are facing additional barriers to access, as many of them do not have an acceptable photo ID. This is especially true for transgender persons whose documentation takes into account the sex assigned to them at birth, instead of their gender. Additionally, there are apprehensions in the community regarding the efficacy and side effects of the vaccine, owing to limited research on the side effects for those undergoing hormone replacement therapy (HRT).
3. Sexual health
In India, MSM have a human immunodeficiency virus (HIV) prevalence of 4.3 percent while for the general population this number is 0.3 percent. Yet, there are many barriers that prevent MSM from getting tested, including stigma and high costs of testing. When it comes to transgender people, almost two-thirds have no access to treatment for sexually transmitted diseases (STDs). While 7.2 percent of transgender people are living with HIV, only 59 percent of them had been referred for testing, and 33 percent been given counselling about treatment options. In fact, for anybody living with HIV, accessing general healthcare comes with additional roadblocks such as stigma during dental care, excessive personal protective equipment, and unnecessary referral to specialist services.
Dalit transgender and intersex persons face a higher degree of exclusion and discrimination in healthcare than their upper-caste counterparts.
The exclusion from healthcare faced by sexual and gender minorities is exacerbated by the intersection with other identities. If we consider caste, Dalit transgender and intersex persons face a higher degree of exclusion and discrimination in healthcare than their upper-caste counterparts. In a survey conducted among a representative sample of Dalit persons from southern Indian states, 24 percent said they were denied treatment; 16 percent said the doctor did not know how to treat their medical condition; and 4 percent experienced physical and sexual assault from their healthcare professionals.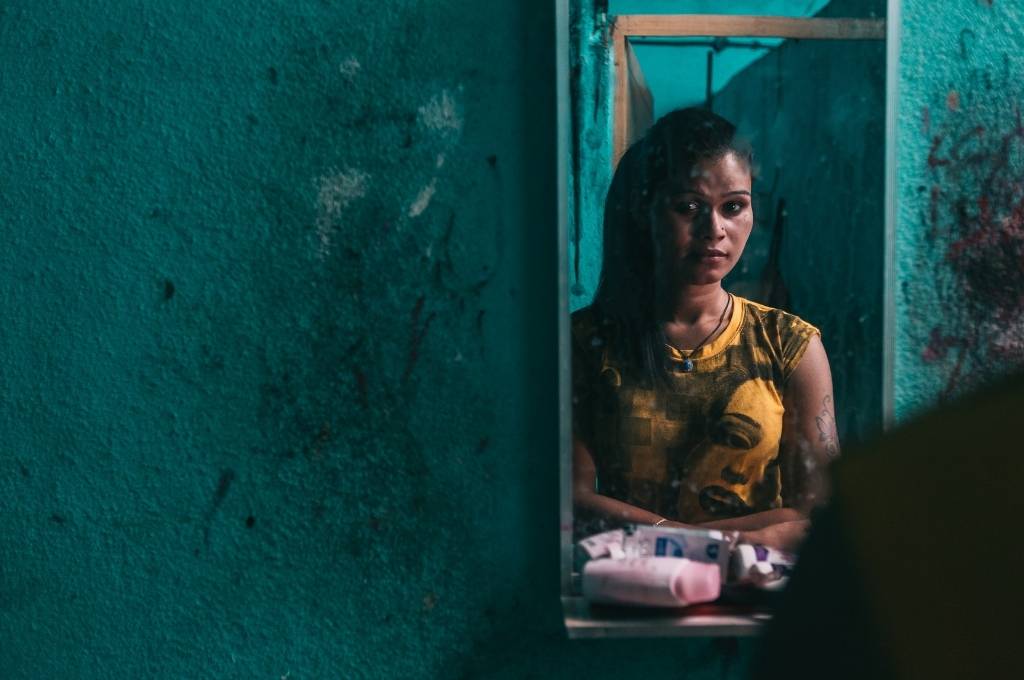 A dedicated effort is required to make a difference
While the issues of discrimination in health access are systemic and require interventions by governments to solve them, there is much that civil society can do. Organisations working in the healthcare space especially can intentionally work to ensure that their programmes are inclusive (which is to say, people are not caused any harm as a result of their programmes, and decisions that affect people are not taken without their representation).
To start with, here are eight best practices organisations can follow:
1. Introduce inclusivity right at the programme design stage
Inclusivity should be a part of the business case or programme proposal. For example, care should be taken to broaden terms such as 'gender', 'women', and 'men' to include transgender and non-binary identities. In addition, normative assumptions about families and relationships should be avoided as people from these communities often leave their birth families and blood relations and have a 'chosen' family instead, and the programme should not delegitimise them.
2. Analyse the different barriers to inclusion
Barriers to inclusion can be broadly categorised into six types, and an evaluation must be carried out to understand how each barrier affects the vulnerable groups identified by the programme. The barriers are:
Material: Physical deterrents which prevent health-seeking (for example, lack of safe public transport to travel to a hospital).
Social and cultural: For example, stigma and prejudice from health workers.
Financial: While large-scale data doesn't exist, small studies suggest that LGBTQ+ people are less likely to be able to afford healthcare services.
Systemic: Limited awareness and visibility of the specific issues faced by LGBTQ+ people lead to policy gaps. For instance, presently in India, practising conversion therapy only attracts a civil liability, wherein the doctor practising it has to pay monetary compensation for damages done. This, however, is far from enough to deter its practice.
Institutional: Processes and systems are often insensitive and too complex to navigate. For example, only 10–15 percent of transgender people in India effectively use a smartphone. This lack of digital literacy hinders members of the community from accessing online government and private healthcare services.
Knowledge: Lack of knowledge, be it among community members themselves, their families, or healthcare professionals, has an adverse effect. For example, due to a lack of nuanced understanding of intersex bodies, many minors are subjected to unnecessary surgeries.
3. Ensure that the programme does not inadvertently harm community members
Before launching a programme, a robust risk analysis should be conducted to find out if the planned activities might cause harm to community members. The harm could be in the form of backlash from their families and communities or a reinforcement of the discrimination they face. For instance, a programme could ensure that in an effort to be explicitly inclusive of gender and sexual minorities, it does not end up revealing their identities to their community.
4. Consult with the community at every stage of the programme
It is important to include members of the communities as well as relevant organisations and movements while planning the programme so that it is built with local context and nuanced inputs from the beginning. Additionally, it is helpful to create opportunities to consult with community members and experts at different points throughout the programme. This ensures that it does not digress from the goal of inclusivity.
5. Collect development outcomes data; adopt the right methodology
There is a shortage of rigorous data on the development outcomes of sexual and gender minorities. This interrupts with making informed policy decisions and determining what works and what doesn't for people from these communities. Given this, if the programme plans to survey a marginalised community to collect data, there are a few things to keep in mind:
Consider using an anonymised online survey over an in-person one, as responders are more likely to share their identities and experiences in the former.
Develop protocols to ensure respondents feel safe while taking the survey. For example, you can consider not recording names or identifiers of respondents, conducting surveys in a place where no one can see or hear them, or explaining the entire scope, processes, purpose, and risks of the survey before taking their consent.
Be mindful of the diversity of terminologies and experiences, and include regionally relevant questions and answer options in your survey. For instance, in its 2011 Census, the Nepal government included the term 'third gender' along with 'male' and 'female'. However, neither the respondents nor the enumerators knew with certainty who were supposed to be covered under this category. A follow-up survey with open-ended identification revealed that respondents used 21 terms to describe their gender and sexual identity.
6. Train programme staff
In a public health programme, as in any other sector, a potential beneficiary would interact with the on-ground staff the most. This makes it necessary for the staff to be trained and sensitised about sexual and gender minority communities. Clear guidelines can neutralise the effects of the staff members' personal biases. Here are examples of such guidelines:
Communicate using the right terms: All staff members should avoid making assumptions about sexual and gender identities, and should follow the cues set by community members. For instance, if someone describes their same-sex partner as their husband or wife, do not refer to them as a 'friend' instead.
Avoid asking unnecessary questions: Rather than being swayed by their own curiosity, healthcare staff should strictly stick to asking questions that are necessary for the patient's care.
7. Actively display the inclusivity of your programme or service
There are several indicators that can signal to members of the communities that the service you are providing is inclusive—having a rainbow or transgender flag on placards and staff badges, publishing non-discrimination policies on the website, and creating a directory of other inclusive healthcare providers. In addition, admission, registration, and other forms should be designed in a way that allows patients to voluntarily and safely fill in their sexual and gender identities.
8. Disaggregate monitoring and evaluation data
The best way to ascertain the success of a programme's inclusivity efforts is by evaluating the impact on the communities in question. Therefore, whenever the outcomes of a programme are measured, it must be disaggregated according to the various sexual and gender minority groups that the programme design identifies. In some cases, specific indicators may need to be included in the monitoring and evaluation plan to capture unique experiences. For instance, the percentage of patients who felt discriminated against on the basis of their sexual or gender identity, or the number of healthcare centres that provide reproductive and sexual health services sensitive to members of these communities.
The problem of exclusion is persistent and the need to act is urgent.
As a country that decriminalised homosexuality only three years ago, India does not have a strong and exhaustive legal framework that prevents discrimination in health or other aspects of life for gender and sexual minorities. However, as members of a civil society that is committed to justice and equality, we cannot wait for law to catch up. The problem of exclusion is persistent and the need to act is urgent.
This article was written with inputs from Aakanksha Bhatter.

—
Know more
Read this learning brief on making inclusive health programmes for six key groups: Scheduled Tribes, people with disabilities, urban poor, Scheduled Castes, youth and adolescents, and sexual and gender minorities.
Explore this database of inclusion toolkits and resources from a range of development sector organisations that you can use to assess, reflect on, adapt, and measure your inclusion efforts.
Do more
Connect with experts from this curated directory of individuals and organisations with a range and depth of experience in inclusive development.