As waves of COVID-19 have battered India, many funders are asking themselves how they can better enable resilience, both for organisations within their portfolio and within the social sector ecosystem more broadly. Technology is one such underserved avenue for support.
Indian nonprofits have faced enormous challenges during the last year and a half. Restrictions on mobility have meant long periods of limited face-to-face interaction with the communities they serve—at a time when nonprofit intervention has been most necessary. Interaction is also limited with partners and funders, who now struggle to make field visits and see on the ground impact.
Technology has been a source of resilience for many organisations during this time. Team calls moved to Zoom and people began using WhatsApp in incredibly creative ways, pushing the limits of what these tools were designed to do. One education organisation encouraged funders in San Francisco, California to attend their (now, virtual) classes and interact directly with students in Pune through their screens. Another organisation in rural Maharashtra organised a remote site visit, with two team members on the ground with phone cameras. For many funders, even those based locally, this was the first time they connected directly with communities. While this would have been possible to set up pre-pandemic, COVID-19 provided the impetus to make it happen.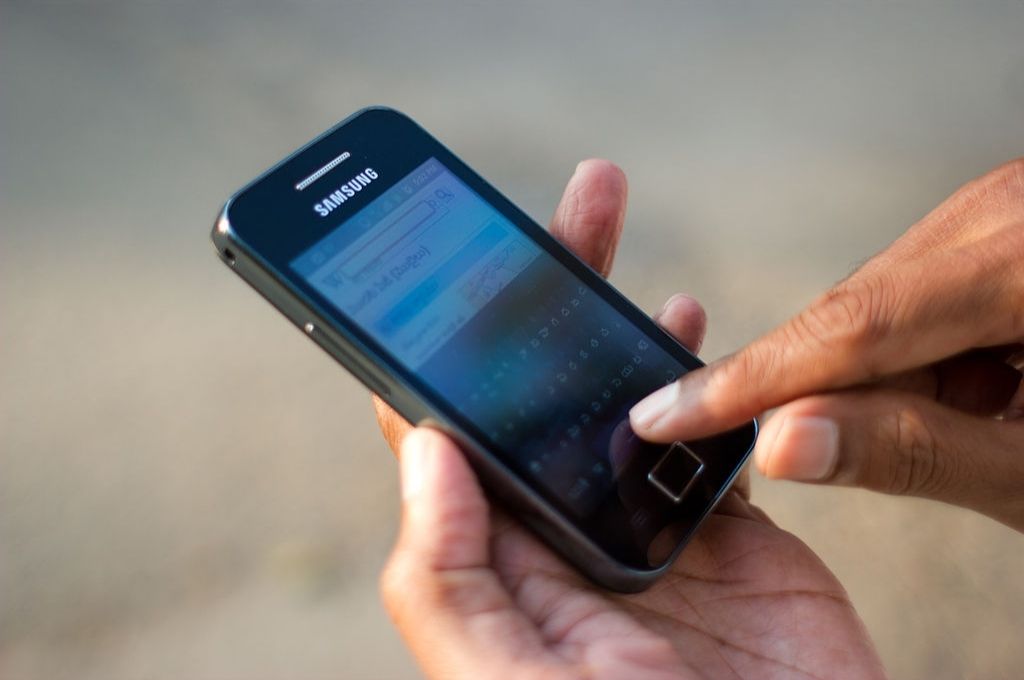 For these organisations, technology has been a tool of agility and creativity. Even after COVID-19, many will likely continue to leverage this tool—through digital payments, online workflows with remote teams, and new ways of showcasing their work to funders.
Yet, tech remains a major gap
While several nonprofits adapted quickly to the changing circumstances during the pandemic, there were many others that could not. It is not equally easy for every nonprofit to develop a digital strategy: some are more constrained than others by poor connectivity, limited hardware, and models that rely predominantly on-field operations. Further, many are hesitant to implement technological solutions in an already dynamic and uncertain time.
Funders must start by understanding the concerns many nonprofits have about technology. Some may not have a good understanding about where and how technology might add value to their operations, though many have now experienced the power of simple platforms like Zoom and Google Suite first-hand. Some worry that a new technology platform and the ongoing people and maintenance costs will be expensive. Will they need to recruit an IT person in-house to maintain the technology? And, will data and bandwidth issues reduce the value that the technology can provide? A large outflow is especially daunting as organisations are increasingly cash-strapped and concerned about their ability to fundraise. These fears are magnified by a funder landscape that still largely favours programmatic funding, as opposed to operational, organisational, or unrestricted grants.
While there are many free and open-source options in the market, the most challenging aspect for nonprofits is gaining the right advice around technology.
Nonprofits may also be sceptical about the return on investment—what if the tech solution fails? What if it doesn't solve the problem it was created to solve? All of these questions create a scenario in which nonprofits, understandably, avoid developing a technology strategy altogether.
While there are many excellent free and open-source options in the market, the most challenging aspect for nonprofits is gaining the right advice around technology. For instance, how to define the right problem to solve with technology (which is often harder than it seems), how to identify an appropriate solution to that problem, and implement it in a way that enables long-term gains. The right advice includes learning from best practices in the sector so that each organisation isn't forced to reinvent the wheel.
Three ways in which funders should support tech in the social sector ecosystem
There are three levels at which funders can make a difference:
1. Organisation level
Overall, capacity-building grants are an important piece of any funding strategy. Providing organisations with the means to develop their team, marketing, or finance skills enables them to execute more effectively. Similarly, donors can offer add-on technology grants to organisations that they already fund. Rather than building out a full IT team, investing in tech mentorship and/or digital literacy for the leadership team can go a long way towards establishing the right digital strategy for the organisation.
2. Portfolio level
Funding that addresses the needs of one organisation is just scratching the surface of the potential. Technology, when done right, can scale wonderfully. Funders can start by surveying their portfolio and understanding how their funded organisations currently use technology. They can then assess if a tech intervention exists that would make a difference across their portfolio. For example, if a portfolio contains many education nonprofits, they may all benefit from training and mentorship about a new EdTech platform. In general, group training is powerful—Tech4Good is one example of an organisation that provides excellent technology training targeted towards grassroots-level organisations. Forcing organisations to adopt a particular technology is rarely effective; instead, providing forums where organisations convene with each other and technology experts can lead to healthy dialogue and awareness around the most effective tools.
3. Ecosystem level
Today, there is a lack of discussion around and dissemination of learnings related to technology within the Indian social sector. While each organisation faces unique challenges, there is much to be gained from a space where organisations can get out of their siloes and learn from each other—from stories of success, but perhaps even more importantly, from stories of failure. Tech can feel like an abstract concept and hearing real stories from other nonprofits makes these ideas much more tangible. Funders can build collaboratives that bring technologists together with nonprofit leaders, run sector-specific trainings around technology tools, and invest in open-source tools that provide broadly applicable solutions. Creating spaces where nonprofits lean on mentors and each other for support around digital strategies can transform the ecosystem.
This is the third article in a 8-part series which seeks to build a knowledge base on using technology for social good.
—
Know more