In the past few decades, India has urbanised rapidly. Now, almost 11 percent of the global urban population lives in Indian cities. It is estimated that half of the country will be urbanised in the coming years, and the urban population will contribute to 73 percent of the total population increase by 2036.
However, despite this growth in numbers, the cities remain largely unplanned. They continue to be plagued by an absence of serviced land, traffic congestion, pressure on basic infrastructure, extreme air pollution, urban flooding, water scarcity, and droughts. As the environment, the economy, and the most marginalised continue to bear the consequences of unplanned urbanisation, there is an urgent need for better urban planning and governance frameworks in India.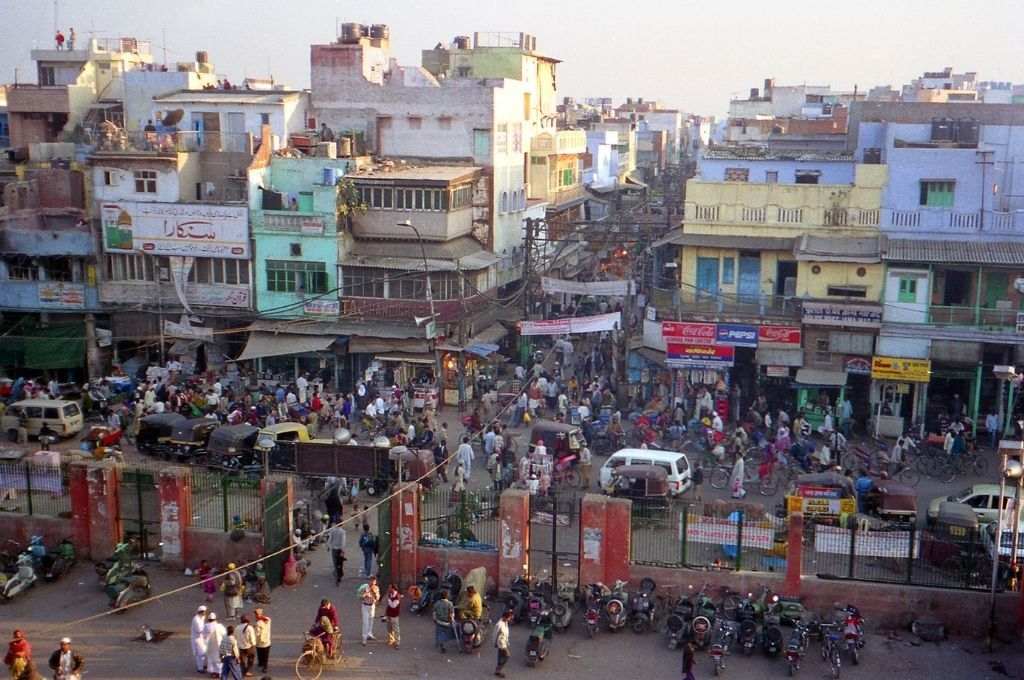 To this end, in September 2021, NITI Aayog published a report outlining the reforms required to boost India's urban planning capacity. The report highlights the major issues plaguing Indian cities and makes recommendations on the way forward. Here are some of the key takeaways from the report:

What are the barriers to sustainable urban planning?
1. Unacknowledged urbanisation
A significant part of urbanisation in the country remains unacknowledged and unaddressed. Almost half of the 7,933 urban settlements are census towns—urban areas with a population of at least 5,000, density of at least 400 people per square kilometre, and at least 75 percent of the male workforce engaged in non-agricultural labour. These census towns, however, continue to be governed as rural entities through the panchayat system, and are often deprived of adequate urban planning.
2. Poor delegation of responsibilities
In 1992, the 74th constitutional amendment transferred the urban planning function from states to elected urban local governments. However, since the implementation was left to the discretion of the states, many of them have not adequately transferred powers relating to the provision of health, sanitation, and education to urban local bodies (ULBs). For instance, there are still water boards governed by states instead of ULBs, which have a much better understanding of local water problems.
This has created a situation where there are multiple agencies involved in planning, implementation, and infrastructure development of cities at both the state and city level. This overlap of functions creates chaos, making accountability and coordination difficult to achieve. Further, it results in delays in decision-making and implementation as well as wastage of resources.
3. Haphazard planning
Master plans that guide and regulate city development are crucial to urban planning. However, 65 percent of the 7,933 urban settlements in India function without a master plan. This often leads to a number of issues such as the lack of pollution control measures, illegal and unplanned construction, and traffic jams, which are hazardous for residents and the environment. Moreover, once a city grows haphazardly, it becomes more difficult and expensive to take corrective measures and provide the necessary infrastructure.
4. Poor utilisation of land
Land is a basic ingredient for urban development. In urban India, high-density land sits alongside land that is poorly utilised. Subpar land utilisation often puts undue pressure on the few parcels of land that accommodate most of the city's population.
Often, urban land is owned and governed by multiple public sector organisations including ports, railways, and ULBs.
One of the major factors contributing to this is fragmented and poorly recorded land ownership. Often, urban land is owned and governed by multiple public sector organisations including ports, railways, and ULBs. For a city to grow in a structured manner, each of these different land parcels need to be brought under a comprehensive strategy.
Researchers have also pointed out that many of the regulatory frameworks that govern urban development haven't been critically evaluated in decades, and that these outdated regulations lead to the suburban sprawl of a city.
How can we reform urban planning?
To counter the problems of urban planning, the report makes various recommendations that require a re-evaluation of existing governance structures and legislations.
1. Designing healthy cities
The COVID-19 pandemic has shown us how ill-equipped Indian cities are when it comes to dealing with public health emergencies. Inefficient population distribution, pollution, and poor public health infrastructure contribute to this situation. To create a healthy living environment in India's cities, the report suggests that the Ministry of Health and Urban Affairs (MoHUA), in consultation with states and union territories, design a '500 Healthy Cities Programme' for a period of five years.
This can be achieved through multisectoral efforts from agencies involved in spatial planning, public health, and socio-economic development. In particular, there needs to be an emphasis on ensuring the optimum utilisation of urban land as a way to build healthy cities. Additionally, it is crucial that the programme focuses not only on the million-plus cities but also on the hundreds of small- and medium-sized towns.
2. Building expertise in town planning
There is a need for skilled professionals to tackle the complexities and challenges of urbanisation. Town planners perform many important functions, such as preparing plans and project management. Currently, India does not even have one planner per city or town. It is estimated that the country needs 12,000 planners, but in reality there are only 3,945 posts available, of which 42 percent are vacant.
The report also suggests sanctioning an additional 8,268 posts as lateral entry positions for a period of three to five years.
It is recommended that states expedite filling up vacant positions for town planners. The report also suggests sanctioning an additional 8,268 posts as lateral entry positions for a period of three to five years. This will allow qualified individuals from the private sector to become town planners, thus meeting the immediate requirements and building technical expertise among planners.
3. Increasing citizen participation
Urban planning directly impacts the lives of city residents, be it through a city's walkability, safety, or air quality, among many other factors. However, over the years, city planning has become highly technocratic in nature. This excludes citizens who might not understand the technical jargon of urban planning. Thus, there is a need to demystify planning and ensure citizen participation in the planning process.
The report recommends a citizen outreach campaign that includes interactive videos which can be uploaded on the websites of the ULBs or broadcast at public places. Further, it suggests putting up master plans and regional plans on the National Urban Innovation Stack (NUIS) of MoHUA as well as on the websites of respective city governments in a language that's easy to understand. For this purpose, a set of customisable templates can be designed for the local governments that they can use and modify.
4. Strengthening local leadership
Local leaders need to be made aware of the importance of urban planning and public policies. Their participation will ensure integrated development, help mobilise finances and build affordable housing, and make cities more economically productive, liveable, and inclusive.
To make this possible, short-term training programmes should be held for the elected officials of ULBs. This will help officials understand the social and economic benefits of urban planning as well as bring citizens closer to planning through their elected representatives. The training programmes can focus on how urban planning can improve the life of the citizens and productivity of the cities, on spatial planning and design tools to create public open spaces, and on innovative planning to maximise the efficiency of urban land.
5. Reviewing outdated plans
The master plans for urban planning in most states are guided by their respective Town and Country Planning Acts. However, these acts must be regularly reviewed and upgraded to meet the constantly changing needs of cities.
This can be done through the formation of state-level apex committees that are made up of key decision-makers and multidisciplinary professionals. The committee should assess the effectiveness of the act, identify problems related to the preparation of city plans and their implementation, and discuss how to deal with violations. It can also make provisions for the base maps of cities and regions to be available among different agencies in order to allow them to work together more easily.
6. Enhancing public–private partnership
Public–private partnership in urban planning has become a necessity in recent times. As urban development requires huge financial and human resources, it is a mammoth task for the public sector to complete alone. Private sector companies can provide consultancy services in areas such as transport, tourism, water, sanitation, and architecture. Involving domestic private companies in urban planning will also result in better outreach as they can work in collaboration with ULBs across the length and breadth of the country.
For public–private partnership to be possible in urban planning, government agencies will have to develop adequate capacities for project planning, risk structuring, and negotiating. The report recommends adopting fair processes for procuring technical consultancy services, strengthening project structuring and management skills in the public sector, and selection of private sector consultancies.
In 1925, MK Gandhi wrote that India lives in her villages, not towns. However, the rapid growth of urban spaces over the years tells us that this new India is now largely in the cities. The teeming population of the cities is putting unprecedented pressure on the infrastructure and environment.
What the country needs right now is a collaborative effort from the political leadership, decision makers, and town planners. By building better cities, we will build a better social and economic future for the country.
—
Know more
Listen to this podcast to learn what makes a good city.
Read why India's urban planning needs to be localised.
Learn how the farmer protests and anti-CAA agitation can inform urban planning.