---
Herb exchange: The backyard gardens of Bilaspur's healers
Bilaspur district, Chhattisgarh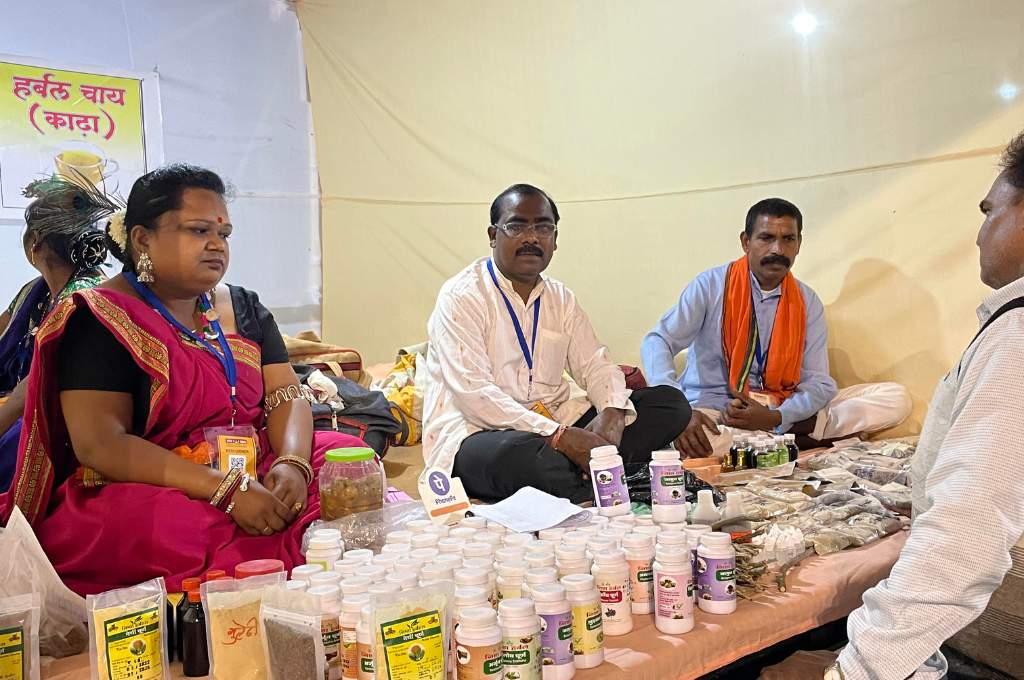 I have been working as a vaid (traditional healer) in Teganwada village in Bilaspur district of Chhattisgarh for 30 years now. I learned traditional medicine from my father and grandfather who were also vaids. They didn't charge any fee from their patients. People with all sorts of illnesses would come to them; they would diagnose the patients, and give them the medicines they made using herbs collected from the forests. In return, they would take a coconut and incense sticks.
Times have changed. I have to make a living, feed my family, and educate my children. I don't take a fixed fee from the poor people who come to me. If they wish to pay me a small amount, they can do so after they are cured. But I charge others based on the severity of the ailment. The herbs are also difficult to procure now. They were once abundant in our villages. However, some villagers, wanting to make quick money, started selling the herbs to marketers. These marketers would take our herbs to the city and sell them to us for much higher prices.
This was becoming a menace for vaids like me. We decided to grow the herbs in our own backyards. They are fairly easy to cultivate and maintain. The leaves feed the cattle, and there's no loss because the roots that hold the medicine stay intact.
We also sell the herbs, but only to other vaids. For example, I grow bel (wood apple); another vaid who doesn't can always buy it from me or exchange it for a herb that I don't grow. The exchange happens across the country using courier service; in fact, I recently even sent a package to Sri Lanka. This system of exchange is necessary for us because there are herbs that just don't grow in certain environments. There is this one herb that is used to cure eye ailments, and it only grows in the soil near Siwan hill where the Mahanadi river originates. I tried growing it in our environment, but was not successful.
Apart from practice and sale of traditional medicine, I also work as a tailor. I learned tailoring from the tailors in my village when I was in class 8. I could not study beyond class 10 due to lack of money, but I have a diploma in botany. I had topped the botany exam and completed further training in use, planting, and cultivation of herbs. When I teach my three sons, I tell them the scientific name and purpose of each plant. My sons are continuing their formal education while also learning about traditional medicine from me.
Sammelal Yadav is a traditional healer in Bilaspur district, Chhattisgarh.
—
Know more: Learn how school gardens in Assam are improving students' nutrition intake.