---
The PM-KUSUM pipe dream: Farmers lose faith in the solar scheme
Raisen district, Madhya Pradesh; Rajgarh district, Madhya Pradesh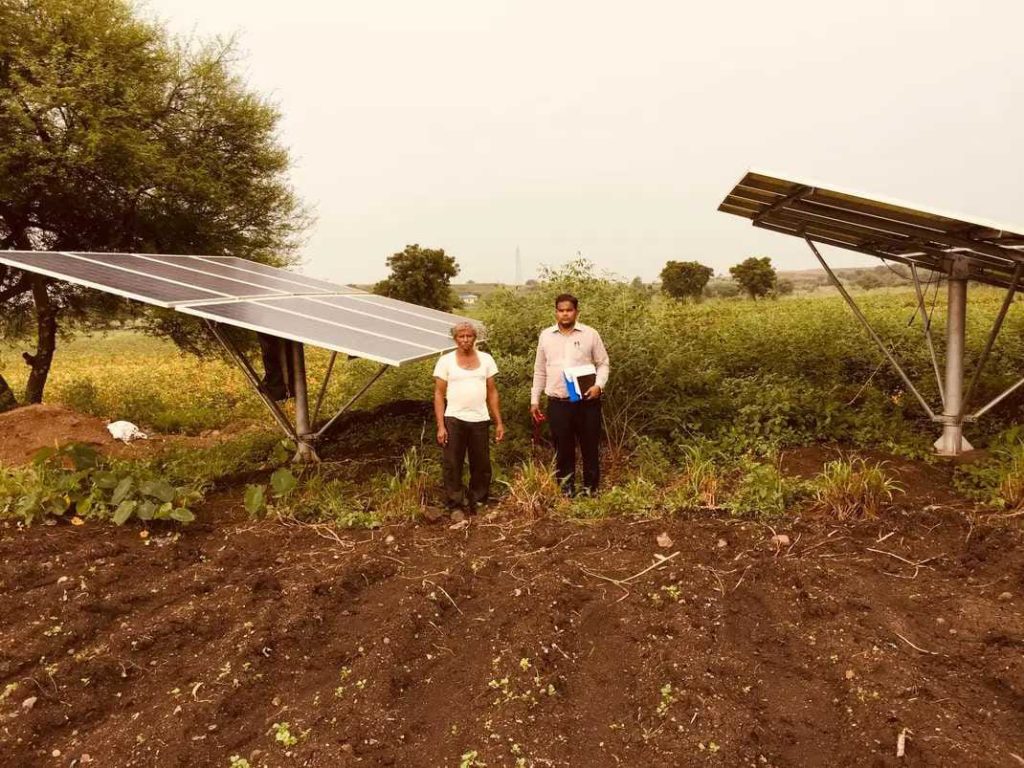 In February 2019, the Government of India launched the Pradhan Mantri Kisan Urja Suraksha evam Utthan Mahabhiyan (PM-KUSUM) scheme to reduce environmental pollution and double farmers' incomes. The scheme allows individual farmers to install solar power plants on their barren land. The power generated through the plant is supposed to be bought by the electricity distribution companies and result in income for the farmers. The scheme aimed to install 30,800 megawatts (MW) of solar capacity by the end of 2022. However, the COVID-19 pandemic derailed the execution of the scheme, pushing it to March 2026.
"I had requested the installation of a 0.5 MW solar power plant in 2020. I've been occupied with the paperwork since then. The cost of the plant was approximately INR 3.5 crore at the time, but it has now increased to around INR 4.5 crore," says Rajendra Singh Chauhan, a farmer in Madhya Pradesh's Rajgarh district.
He adds, "I have 5 acres of land in Gangorani village in Rajgarh. The banks aren't ready to give us the loan on the revised cost and are offering a loan on the previous cost. In fact, private banks outright refuse to finance us."
Rajendra has already signed an electricity purchase agreement with Madhya Pradesh Urja Vikas Nigam Limited. After the solar power plant is installed, the Urja Vikas Nigam is supposed to purchase electricity from him at INR 3.07 per unit.
Shubham Roy, a farmer from Raisen district who also applied for a solar plant in 2020, says, "I signed an agreement with a company that would purchase electricity from me, but the bank is not ready to finance any more. I wanted to install a 1 MW solar plant on my 4 acre land. The permission was granted in two years and by that time the cost has increased by INR 1 crore. Even after the installation of the plant, I will have to bear the cost of its maintenance and hire a guard for its protection. Considering these expenses in addition to the loan, the plant will not generate any income for me before 13–14 years."
In the years since they applied for the plant, the GST has also increased from 5 percent to 12 percent. The farmers blame the slow documentation and verification process for their plight. This wouldn't have been their situation had they been able to set up their plants when the cost was still low. They demand that the price per unit for the electricity purchased from them should be increased to match the new cost, but will that happen?
Sanavver Shafi is an independent journalist based in Bhopal, Madhya Pradesh.
—
Know more: Learn why a village in Uttar Pradesh is struggling for electricity.
Do more: Connect with the author at [email protected] to learn more about and support his work.