Among the many tools we have as citizens to engage with the government, our ability to shape draft laws is often overlooked. In February 2014, heeding to the demand for greater transparency and legitimacy in lawmaking, the Ministry of Law and Justice drafted India's Pre-Legislative Consultation Policy (PLCP).
The policy has great significance for organisations working in the domains of environment and climate change as a number of development projects and environmental laws undergo mandatory consultation.

Apart from other measures of reform, this policy states that:
Any draft law, rule, or amendment passed by central or state legislatures must undergo a mandatory consultation period.
During this period (which typically lasts 30 days), a draft law has to be placed in the public domain for feedback from concerned stakeholders.
The onus also lies on the government to circulate the draft law more widely among marginalised communities and stakeholders and invite feedback from people.
Subsequent to the period during which comments are invited, the government must publish the comments received and its response to them in the public domain.
While one may wonder to what degree the mandate is being followed, it is heartening to note that since 2014 Civis (a nonprofit that works on co-creating laws) has observed an 805 percent increase in the number of consultations opened for public feedback—here's Civis's data on the accessibility of environmental laws.
Simultaneously, courts are leveraging the mandate of effective consultation to ensure greater protection of the rights of marginalised communities. While dealing with an appeal against environmental clearances granted to a mining project in Goa, in the case of Utkarsh Mandal vs Union of India, the Delhi High Court upheld the legal requirement of public consultation. It noted that a 30-day period between the publication of an executive summary—that informs citizens of the details and implications of such a project—and the date of the public hearing is mandatory. While opining on the issue of multiple hearings conducted on the same day, the court noted that adequate opportunity needs to be given to the citizens in order to secure their participation in the consultation process. This is because, quite often, persons belonging to marginalised communities are not able to participate in multiple hearings, as it results in their absence from their place of employment.
Similarly, the National Green Tribunal in their judgement on Ossis Fernandes & Ors vs Ministry of Environment, Forests and Climate Change suggested conditions such as preventing political interference during the public hearing, providing adequate opportunity for every voice to be heard and recorded, and presenting relevant technical and scientific data in order to facilitate an effective public consultation.
While stakeholders such as the judiciary continue to incorporate the PLCP guidelines in their work, how can nonprofits that work closely with marginalised communities help in facilitating people's participation?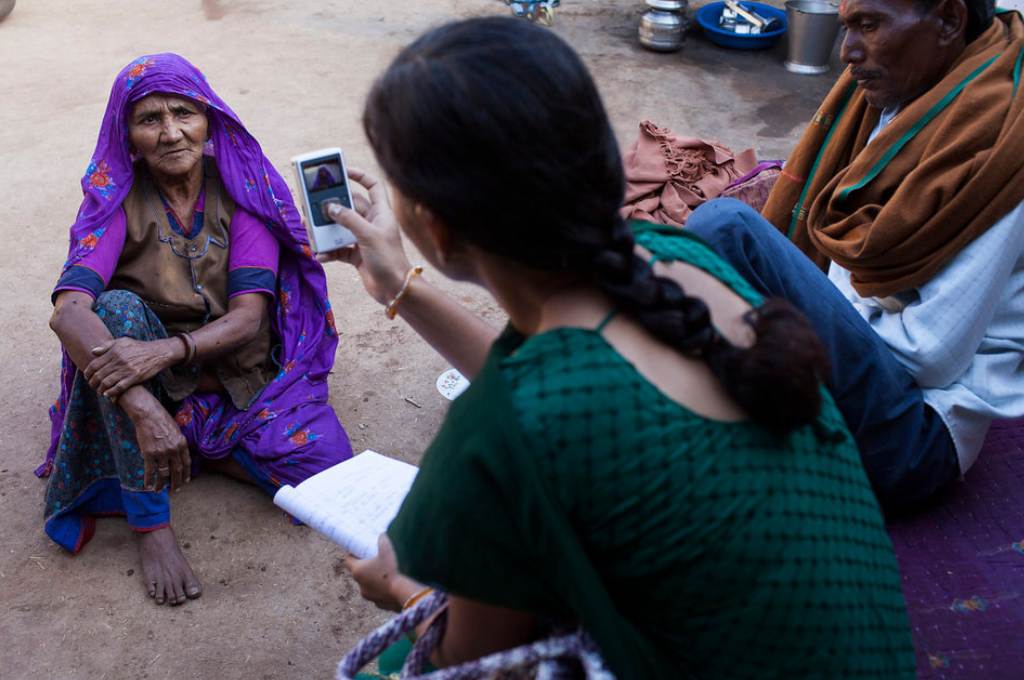 The role of nonprofits
As organisations working in specific domain areas, our work and expertise may often intersect with public policy formation. While some organisations—for example, World Resources Institute (which assisted the Government of Maharashtra in drafting Mumbai's Climate Action Plan)—work directly at the level of policymaking, the role of grassroots nonprofits and community-based organisations participating in the process of consultation cannot be ignored.
For civil society organisations (CSOs), here are a few ways to stay engaged with the policymaking process:
1. Spread awareness
At the most fundamental level, grassroots organisations and media provide a platform to build awareness among stakeholders about any new law or policy that may impact their lives and livelihood.

For example, in 2019, the Brihanmumbai Municipal Corporation advertised in the newspapers to invite public comments on the issue of the felling of 2,238 trees in Aarey Colony, Mumbai. A local community organisation, Let India Breathe, disseminated information on the importance of participating in this consultation through WhatsApp and social media platforms. They provided detailed instructions on the submission of feedback via e-mail, resulting in increased participation.
Providing this awareness at the drafting stage of the law offers community organisations the opportunity to make representations if feasible. More importantly, it helps the communities they work with to understand the changing tides of the industry and other factors that may impact their livelihood in the coming years.
2. Involve your communities in impact
As organisations, we may frequently make strong recommendations on policy decisions based on our independent experience in the field. However, involving our communities in the representations made has a crucial function.
In 2020, the Ministry of Social Justice was seeking feedback on the draft rules for transgender people, which specified the process by which transgender persons could apply for an identity card. Among other feedback shared, members of the transgender community—many of whom first heard about the rules through CSOs—gave specific and actionable suggestions. The recommendations included inputs such as not making last names mandatory in the application form—a simple measure that made it easier for members to apply for the cards. Such nuanced insights are frequently taken into consideration by government officials, as they are keen to provide clarity in the law and ensure that all possible areas of contention are covered.
Strength in numbers always helps convey the gravity of an argument arising on a draft law.
Last but not least, strength in numbers always helps convey the gravity of an argument arising on a draft law. As an example, one can think back to the amendments to the CSR Act for nonprofits that were published in 2020. This amendment proposed that only Section 8 companies, not trusts or societies, should be eligible to receive CSR funding. Unanimous opinion among those who responded to the consultation on Civis's platform was that trusts and societies should also be eligible to receive CSR funding. Soon after, this feedback was incorporated and now all types of CSOs can apply for CSR funding.
3. Streamline feedback
While involving communities in policymaking may seem an arduous and chaotic task, grassroots organisations are uniquely placed to build consensus because of their frequent interaction with stakeholders, trust among the community, and the depth of their work in specific geographies. Their understanding of community dynamics and perspectives, as well as unique methodologies of facilitation (such as community mapping or group discussions), make this process constructive and engaging.
However, community-based organisations have their own challenges. Only a few organisations working at the grassroots level have their own advocacy teams or policy resources that can track and engage with such consultations. But some of these roadblocks can be overcome with the help of the following tools and methods:
Open-source resources: Open-source resources that track and surface consultations in specific thematic areas can be used with considerable ease. Websites (such as TeamLease, Civis, and Our Gov.in) and Telegram groups help share new laws that are open to public feedback. They also have summaries of the law, which in some cases are free to be reused.
IVR and WhatsApp: To engage with stakeholders, tools such as interactive voice response (IVR) and WhatsApp—which social tech companies like Gram Vaani and Glific provide for nonprofits—can be leveraged. During a social accountability movement in Rajasthan, a coalition of six organisations—including Mazdoor Kisan Shakti Sangathan (a nonprofit focused on workers' rights) and Gram Vaani—came together to send in responses to a Government of Rajasthan consultation. Since the impacted residents were predominantly in rural parts of the state, WhatsApp and IVR were used to gather public feedback from 1,992 citizens. Apart from the technology used, the combined efforts of the organisations in mobilising people highlighted how coalitions among grassroots nonprofits allow leveraging of the unique strengths of each participant.
If the increasing number of public consultations over the years is any indicator to go by, the realm of consultation is one that holds considerable opportunity for us to make the legal system truly inclusive. Ultimately, inclusive laws and policies can amplify the impact of customs and best practices that we're already seeing on the ground. The process of consultation is one of the ways through which civil society can bring about change at a larger scale.
In the realm of climate policy, the impetus for participation is even greater as indigenous practices can inform a sustainable approach for our ecosystems as a whole. However, these practices need to find their way to decision-makers at the right time.
—
Know more
Read this article to know why citizens need to be consulted in lawmaking.
Read this article to learn how India's legal system can ensure people's participation in environmental decision-making.
Read this article to understand why India needs a proper Pre-Legislative Consultation Policy.
Do more
If you are a civil society or grassroots organisation looking to embark on the journey of consultation in the environment and climate change domain, please go through the Climate Voices Handbook.