People management—the set of systems and processes instituted within an organisation to effectively hire, engage, and reward the individuals who help an organisation achieve its mission—is considered critical to the success of social purpose organisations (SPOs).
The growth and long-term success of SPOs can be secured through measures such as the adoption of a people-centric philosophy; establishment of a dedicated people management team and comprehensive people management strategy; and the alignment of systems and processes to hire, onboard, train, develop, and retain employees effectively. However, people management is often inadequately prioritised by leaders in the social impact sector. This jeopardises the overall effectiveness and prospects for the sustainable growth of such organisations. 
To better understand the challenges of people management in the social impact sector, and the solutions devised to address them, India Leaders for Social Sector (ILSS) conducted a qualitative study involving a literature review of publications related to the people management strategies adopted by SPOs in India and abroad, followed by interviews with more than 53 stakeholders, including SPO leaders, funders, and relevant service providers.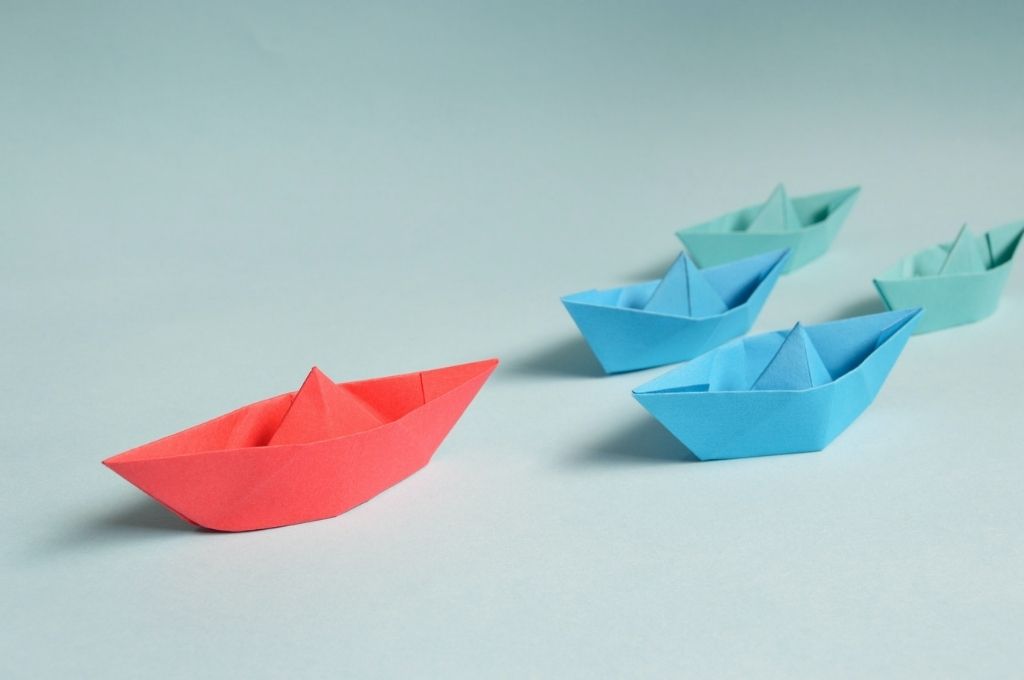 Here's what they found.
Challenges with investing in people management
1. Resource constraints
SPOs typically lack the resources required to sufficiently invest in talent, whether through increments or exposure to opportunities. Although salary pay scales in the sector have improved over time, the sector is yet to leave behind the image of being unstructured and low-paying, which hinders talent acquisition and retention.
2. Nature of work
Work in the social impact sector can be challenging and emotionally draining, thus affecting the well-being of those engaged in such work. The lack of comprehensive organisational interventions to ensure the preservation of employee well-being further exacerbates this issue. This impacts the ability of SPOs to recruit and retain employees.
3. Remote working conditions
Social impact sector employees may have to operate in remote locations that can be inaccessible and particularly challenging to work in. Additionally, the pandemic-induced transition to remote work has also resulted in the emergence of issues related to work structures and productivity, which must be addressed with cognizance of the physical and emotional toll exacted by the pandemic.
4. Diversity of talent
SPOs typically boast a fascinating blend of employees from diverse backgrounds—grassroots, corporate, etc. However, the scarcity of people management resources and limited bandwidth of leaders results in the neglection of strategies to ensure the retention of such diversity within the organisation. 
5. Lack of dedicated funding
Challenges related to people management result from systemic causes that are reinforced by how funding is structured. Critical practices such as capability building and meeting the emotional needs of employees are adversely impacted when funding is solely directed towards programmatic costs and non-programmatic expenditures are capped.
What can be done to change the status quo?
In light of the above factors, the ILSS study recommended certain steps that SPOs can take to facilitate a sector-wide improvement in people management practices.
1. Seek guidance
According to Dasra's People First report, 33 percent of organisations with up to 100 employees lacked a dedicated people management team. Furthermore, only 50 percent of nonprofits with over 200 employees had more than one dedicated people management team member. Investments in people management functions are typically unplanned or non-existent, and SPOs require guidance in order to cultivate a strategic view towards people management. This can be achieved through measures such as the sector-wide compilation of research concerning best practices and compensation benchmarks; the construction of a knowledge bank of relevant and accessible tools, templates, and frameworks for better people practices; and a learning support circle to enable leaders in the sector to discuss best practices and the challenges of people management.
2. Revisit founder and organisation values
SPOs are typically guided by their founders' visions and philosophies, which also inform their people management practices. The leaders interviewed by ILSS reported that the values that guide their programmes on the ground also influenced the attitudes and practices within their organisation. They also recognised the significance of organisational culture—the collective understanding of an organisation's values, beliefs, practices, and rituals by everyone associated with it—in driving the organisation's success. Leaders can facilitate the preservation of organisational culture through measures such as mentoring onboarded talent and providing regular reinforcements and touchpoints as part of employee inductions, town hall meetings, and team retreats. Adequately emphasising the ability of people practices to aid the growth of the organisation further enables the entrenchment of such practices in the organisational culture. 
3. Create non-financial incentives
Deloitte's 2020 talent survey reported that employee retention is significantly influenced by non-financial factors such as engagement in meaningful work and belief in the leadership's ability to execute the outlined strategy. Additionally, the ILSS report indicated that organisations that successfully retained employees typically emphasised non-financial elements such as establishing multiple channels of communication within the organisation, providing growth opportunities (such as enabling employees to represent the organisation at conferences and lead meetings with important stakeholders), rewarding employees' performance by recognising their contributions, ensuring their psychological safety and well-being within the workplace through grievance redressal forums and access to in-house counsellors, and consistently reinforcing the organisation's mission, values, and culture. Flexible work environments, flexible leave days, and other such incentives also aid the prevention of employee burnout.
4. Look for context-specific solutions
SPOs have largely adopted corporate performance management models, but they are now questioning the usefulness of drawing from a sector whose realities, values, and goals may differ significantly. Therefore, context-specific people management models that reflect the sector's unique realities are needed. For example, employees' development and interest in the sector can be fostered through focusing on potential pathways that align with their goals as they progress through the organisation.
5. Increase investment
Investment in people development is now recognised as an integral step, but support for the same is still in its nascent stages. However, since the performance of organisations that receive grants determine the success of those that provide them, investment in the people management systems of SPOs should be considered as a tool to realise demonstrable long-term success. Collaboration between funders and grantees to create indicators that track the organisation's progress towards desired people management outcomes could aid such investment.
6. Facilitate leadership development
The cultivation of a leadership pipeline is integral to the sustainability of an organisation. However, in Bridgespan's survey of more than 500 nonprofits, only 36 percent of the respondents agreed that their organisations are "highly effective in developing a strong internal pipeline of future leaders". Typically, SPOs have a single leader or an exclusive leadership group who are heavily relied on. Moreover, founder transitions, pressure from the board, or other unprecedented circumstances are what prompt succession planning in SPOs. Thus, allocating funds to capability building and leadership development within the organisation signals the commitment of its leaders to nurturing more leaders and securing the organisation's future.

The ILSS research thus indicated that although the sector acknowledges the significance of people management, the need for investment in the cultivation of better people leaders and practices persists. Moreover, a sector-wide collaboration through the sharing of tools, templates, and knowledge can facilitate the implementation of the intended change.
Know more