---
Blurred boundaries
Singrauli district, Madhya Pradesh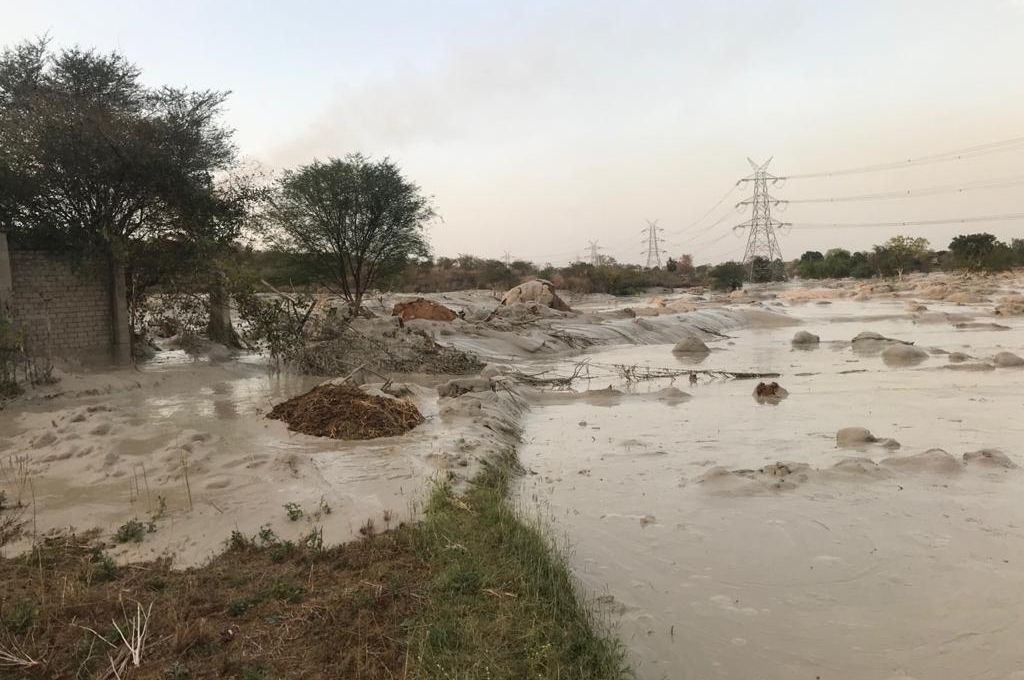 Coal contributes to nearly 76 percent of the electricity generated in India. One of the toxic by-products of coal combustion in power plants is fly ash. This is often mixed with water and deposited in the form of slurry in designated ash ponds near the power plant, either to be utilised further or disposed of. In many cases, these ash ponds are filled beyond their capacity, which leads to their walls being breached. This has resulted in large-scale damage and contamination of water bodies, drinking water sources, soil, and agricultural land; loss of human and animal life as well as property; and a long-lasting impact on people's health.
In August 2019, in Singrauli, Madhya Pradesh, Essar Mahan Power Plant's ash pond breached its wall, depositing more than 1 lakh tonne of fly ash on over 100 acres of land and leaving 500 farmers with destroyed kharif crops. Many farmers from Kharsualal village lost their entire standing crop of rice to the ash slurry.
More than a year and a half later, due to lack of other options, they are trying to grow wheat and mustard on the same land. They say growth is slower and yields are significantly lower. Additionally, not all farmers whose crops were damaged or land contaminated have received the promised monetary compensation. Among those who have, the maximum amount is INR 12,000, which is a pittance compared to the INR 50,000 they made from farming a single acre of land.
Moreover, plot boundaries became hard to differentiate on the submerged farmland due to the residual ash deposits. Even the farmers who have been able to farm on the reclaimed land can't tell if they're working on their own plot or someone else's.
Between August 2019 and May 2021, there have been eight major fly ash–related accidents across the country, three of these in the Singrauli region.
This story is an edited excerpt from the report Lest We Forget: A status report of neglect of coal ash accidents in India.
Medha Kapoor is an energy transition researcher and Sehr Raheja is a researcher working with Manthan Adhyayan Kendra.
—
Know more: Read about why a just transition is vital for a coal-dependent economy like India.
Do more: Connect with the author at rahejasehr@gmail.com to learn more about her work.