The Economic Survey and the Union Budget released in February emphasised 'green growth', a catch-all term referring to environmentally sustainable development that moves away from fossil fuels. The focus continues to be on industrial mitigation of carbon emissions in the energy sector, which contributes more than two-thirds of total greenhouse gas emissions in India.
Agriculture comes second, accounting for 20 percent of emissions. This is high but there is scope to significantly cut down overall emissions without compromising on food production and nutritional security. A study by the International Maize and Wheat Improvement Centre (CIMMYT) identified efficient use of fertilisers, zero tillage, and better water management in rice farming as three 'hotspots' that can have big impacts on emissions reduction.
However, it is unfair to place the burden of emissions reduction on Indian farmers, a demographic that is poverty-stricken and has not contributed to the crisis in a significant manner. A majority of farmers in the country fall under the small or marginal categories and they are the ones who are already facing the brunt of climate change. Both state and non-state actors have tried to promote more sustainable practices among farmers, in the form of the National Mission for Sustainable Agriculture or Zero Budget Natural Farming. However, since the bulk of the financial burden remains with the farmer, such efforts have hitherto failed to achieve adoption at scale.

For example, during our fieldwork in the severely degraded district of Raichur in Karnataka, we met a cotton farmer whose yields have been worsening every year. He told us that he was still hesitant to switch to more sustainable practices such as multilayered agroforestry, a farming practice that can check soil erosion, promote carbon sequestration, and provide financial benefits to the farmer. Despite the advantages, this switch cannot happen because the farmer would need to pay upfront for crop residue management, organic manure, and new seeds, besides having to establish new market linkages. Moreover, it would take time for fertility to improve as a result of these changes. How would the farmer tide over this period?
A single tweak in policy, such as broadening the ambit of minimum support price (MSP) to include crops such as millets, is insufficient. It is necessary, therefore, to find alternate sources of financing to buttress farmers against risks and encourage them to move away from the unsustainable practices they are locked into.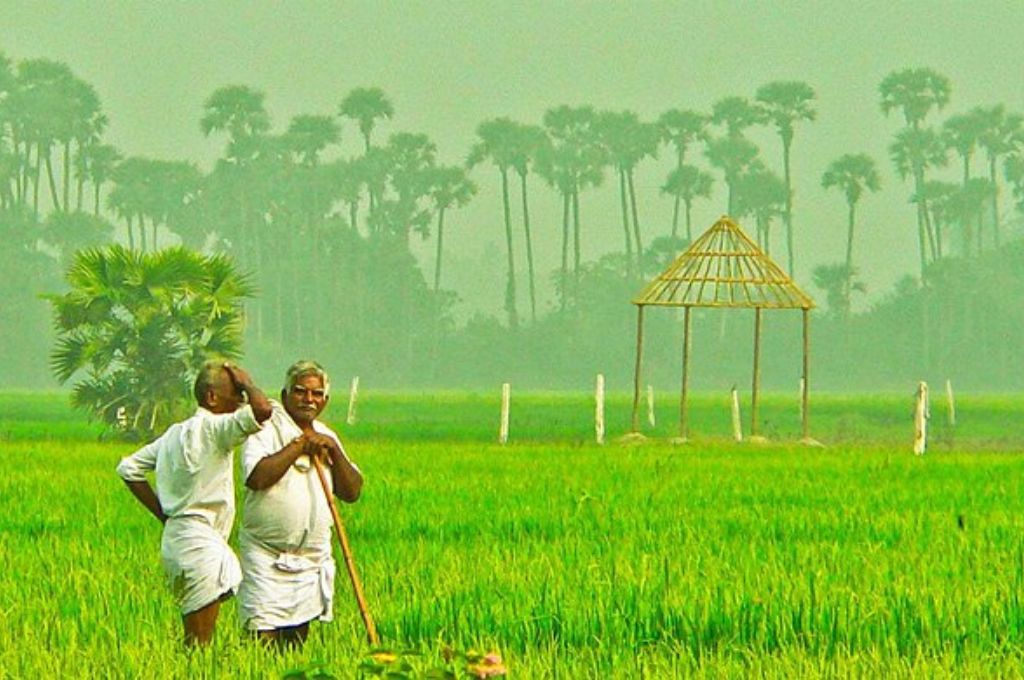 Carbon credits could provide the much-needed transition financing
Upfront carbon financing arrangements could be leveraged to provide the much-needed initial finance that can help risk-averse farmers in precarious conditions. This is still a fledgling concept in relation to agriculture in India. It involves adopting farming practices that promote carbon sequestration, that is, the process of removing carbon from the atmosphere and trapping it in trees, grasses, or in the soil, and reduce emissions. This in turn allows farmers to earn carbon credits, which is a form of currency through which people trade emissions.
In this credit system, the unit for one carbon credit is equivalent to one tonne of carbon dioxide emissions. There is a buyer, such as private companies that can buy carbon credits to offset their own emissions, and a seller—in this case the farmer who reduces emissions or sequesters carbon and can thus receive payments in return. Carbon credits can then not only serve as a monetary incentive for farmers to switch to alternate farming methods but also allow them to earn an income for every unit of greenhouse gas removed from the atmosphere.
Many practices to reduce emissions already exist in agriculture. For instance, the water from flood-irrigated paddy fields often blocks oxygen and prevents it from penetrating the soil—this creates an environment suitable for methane-producing bacteria. This greenhouse gas is several times more potent than carbon dioxide. Flood irrigation also requires huge amounts of water as it literally involves flooding the fields for cultivation. Studies have shown that replacing flood irrigation with direct seeding of rice, that is, a more sustainable method of directly sowing seeds into the soil instead of transplanting seedlings from nurseries to waterlogged fields, reduces methane emissions.
Other practices such as switching from monocultures of rice to a patchwork of rice, millets, and oil seeds or even regenerative agricultural practices like cover cropping have the potential improve soil health and mitigate emissions in the long run.
What is missing, however, is an accompanying carbon credit system that will enable farmers to earn an income while switching their farming practices.
What will it take to develop a robust carbon credit regime for Indian farmers?
One low-hanging option is to attach carbon financing to existing government programmes that reduce emissions or sequester carbon. There are some immediate examples where this could be attempted.
First is the Pradhan Mantri Kisan Urja Suraksha evam Utthaan Mahabhiyan Scheme (PM-KUSUM), the flagship solar irrigation scheme that the Ministry of New and Renewable Energy launched in 2019 to improve energy security. In places without grid-connected electricity, farmers are using solar-powered irrigation pumps that replace diesel generators, but without the option to sell this excess energy back to the grid. Attaching carbon financing to this scheme could provide more income for farmers.
There has been significant emphasis on natural farming through the Bharatiya Prakritik Krishi Paddhati Programme (BPKP), which aims to improve soil fertility and soil organic matter. However, there are currently no links between this programme and carbon credits. There is potential here because natural farming is a method that avoids intensive use of chemical fertilisers and pesticides and works to promote healthy soil microbiomes, improving soil organic carbon. Farmers could thus be incentivised through a carbon credit market to replace their farming practices. This way, they could continue to earn during this period of transition.
There are budgetary allocations for crop diversification to move large tracts of land away from monocropping, which is the practice of growing the same crop year after year on the same patch of land. MSP is still being used as an incentive to help farmers make this change. But what if this is complemented with carbon financing? For every acre of paddy cultivation that is converted into, say, a fruit farm, if carbon financing was offered for either reducing carbon emissions or for sequestering carbon, it could encourage more farmers to make the shift.
However, there is a need for a comprehensive policy framework to address the risks undertaken by farmers and align existing government programmes, in order to nudge farmers and farmer organisations to participate in carbon credit programmes. Below are some suggestions for what this policy framework should focus on:
1. Ensuring fair carbon credit value
A prerequisite to issuing carbon credits is measuring how much carbon is being removed from the atmosphere. However, there is no consensus on the methods that are used to estimate carbon reduction, avoidance, or sequestration. This poses a bigger challenge in determining a fair carbon credit value, as a result of which the carbon credit offered is often variable and does not sufficiently compensate farmers for the risks taken or for opportunity costs of land and labour. As a result, globally, agriculture's participation in carbon trading markets is low, accounting for only 1 percent of all credits issued.
2. Safeguarding farmer interests
There are two looming concerns that must be concretely addressed at the early stages of carbon credits' advent into India's agricultural sector:
Mitigation measures at the expense of livelihoods: A carbon credit policy must mandatorily account for possible negative consequences such as dispossession of the land itself. For example, during our fieldwork in Raichur, we observed solar companies purchasing or leasing degraded lands from small and marginal farmers to establish mega solar power plants, in line with the government's promotion of renewable energy projects. Instead of helping farmers by restoring their lands or aiding them in earning carbon credit revenues to transition to sustainable agricultural practices, this mitigation strategy could worsen their predicament by dispossessing them of their lands.
Exclusion of farmers from the facilitation process: It is imperative that the influx of new climate tech companies and start-ups looking to facilitate carbon credit projects is carefully scrutinised. Carbon credits are an increasingly popular concept among large companies looking to claim that they are carbon neutral and the agricultural sector is ripe for experiments in this regard. Individual smallholder farmers won't be able to shield themselves against market vulnerabilities, which is why there is a need for government policies that safeguard small and marginal farmers from possible market risks, in particular.
One way of tackling both these issues is by enabling carbon credit collectives that the farmers themselves spearhead. Having farmer collectives act as a representative entity would ensure that farmers retain their bargaining power and are not at risk of being displaced by market players directly facilitating carbon credits.
3. Introducing other incentive mechanisms
In time, the government could also bring in and facilitate other incentive mechanisms such as payment for ecosystem services to improve soil health, groundwater tables, and biodiversity. This would be more comprehensive than a carbon-focused approach in the fight against climate change and it could provide additional income streams to farmers—a win-win for farmer economics and environmental sustainability.
There is clearly momentum at the policy level with the Ministry of Power releasing a draft of the Carbon Credit Trading Scheme (CCTS) in March this year. This document, a provision under the Energy Conservation (Amendment) Act, 2022, is a blueprint for an institutional framework for India's carbon credit market. While not specified in this draft, carbon trading in the agricultural sector could be regulated under this scheme. This would formalise a system that private organisations are already actively involved in and, if done right, bulwark against risks farmers could face.

The idea of introducing carbon credits in agriculture is not to burden farmers; it is to enable a much-needed transition to sustainability for one of the most vulnerable groups in the country. If integrated with government programmes, they have the potential to create impact at scale. But the key is to ensure that carbon credits do not result in dispossession and instead engender a just transition.
Dr Veena Srinivasan and Kaavya Kumar contributed to this article.
—
Know more
Learn about water 'lock-ins' and why sustainable transitions in agriculture are difficult.
Read this article to learn about carbon credits.
Understand how prepared the agricultural sector is for carbon trading.